Discover why Lleida is a birding hotspot
Discover why Lleida is a birding hotspot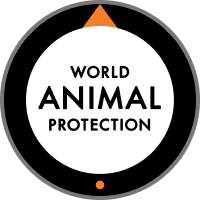 World Animal Protection(世界動物保護協會)制定的準則
體驗將暫停至6月14日。 因應新型冠狀病毒疫情(COVID-19),許多地區的Airbnb體驗暫停舉辦以保障社群健康。 預訂前,請前往說明中心以取得最新消息。
Discover why Lleida is a birding hotspot
Discover why Lleida is a birding hotspot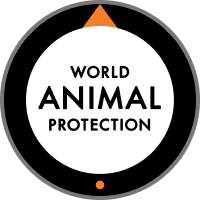 World Animal Protection(世界動物保護協會)制定的準則
體驗將暫停至6月14日。 因應新型冠狀病毒疫情(COVID-19),許多地區的Airbnb體驗暫停舉辦以保障社群健康。 預訂前,請前往說明中心以取得最新消息。
We'll meet and greet you at Lleida railway station and soon after that you'll be enjoying some of the best birding that Catalonia has to offer! Depending on the particular seasonal highlights we'll be visiting the local dryland plains, bird-rich farmland, rock faces, scrub-covered slopes, woodland and wetlands to encounter a rich array of birdlife, including some species difficult to encounter elsewhere. And the good thing is that we won't have to travel much more than half an hour from Lleida city centre to see birds such as Little Bustard, Pin-tailed Sandgrouse, Black Wheatear, Bonelli's Eagle, Egyptian Vulture, Griffon Vulture, Penduline Tit, Roller, Hoopoe, Bee-eater, Little Owl, larks, warblers and much more. The activity ends with a smile and drop-off at Lleida railway station.
所有體驗策劃人都必須遵守World Animal Protection(世界動物保護協會)制定的準則

向生物學家、保育人士、農民等人學習

從羊駝到斑馬,帶你認識300多種動物。
I've been a birder since I was 8 years old, and that was many moons ago! After studying ecology I moved to Spain, where I have lived and birded for over 30 years. For more than 12 years now I have put my intricate knowledge of the birds, their habitats and the country to the best of use through our company Birding In Spain. What do we do? We plan, organize, lead and oversee trips and tours (from one morning to two weeks) focused on helping people to observe, photograph and enjoy wild birds, landscapes and wildlife around Spain.

Light snacks available in the vehicle

Water and fruit juice available in the vehicle

Transfers will be in a private vehicle for the duration of the activity.

Binoculars available upon prior request. The guide will have a telescope and field guide.
We will be visiting different sites around Lleida, the best for rich and varied birding, mostly within a 30-minute drive of the city centre.
最多可供7位年滿11歲的旅人參加。 No previous knowledge of the birds or the area is necessary but interest in observing wild birds in their natural habitat is essential. The experience will be more enjoyable if participants have had some previous birding experience.
Binoculars if you have them.
Rain is quite a rare event these days, but if the forecast is for rain we will still go ahead with the activity, adjusting the exact itinerary to deal better with the weather conditions. Sun and heat are the more common conditions we are exposed to so sun cream, sun glasses and hats are recommended.
Discover why Lleida is a birding hotspot
新體驗