Are you not sure to see everything in CHEESE? You don't want to lose any chance of discovering amazing cheeses and people? So, OUR TOUR IS PERFECT FOR YOU! In collaboration with AIRB'nB and Slow Food, our "Personal Shopper" tours will be guided by some students of the University of Gastronomic Sciences to discover the most interesting products during this edition, with the amazing possibility to talk face to face with the producers about their work, to partecipate in amazing tastings e get councils on which of their products is the best for them and for you! You will experience a tour that will make you discover the market of CHEESE with interesting facts about Slow Food, the Cheese festival and natural cheeses, main protagonists of this edition itself. In the end, after all the tasty and unique cheeses you will eat, the tour will arrive at the Enoteca of CHEESE, where you will attend a special wine and cheese pairing selected by Slow Food in order to conclude this amazing experience in the best possible way.
My name is Fabio Vannucci, student of the third year at University of Gastronomic Sciences. I'm part of the Condotta UNISG and with other students, we organise different events to sensibilize consumers on the real food world. Our aim is to connect the "Producer Sphere" with the Consumer one, making people realise as more aspects of the food chain as possible, in order to take better food choices to improve life quality and environmental sustainability. My experience comes from these events we've organised and my ability to communicate feelings and stories will make you discover a new and tasty world. There will also be my colleague Alessandro, student of the University of Gastronomic Sciences and a really prepared and amazing guy!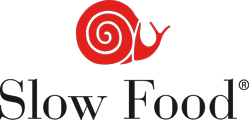 此體驗的設計乃建基於優質、乾淨與公平等三大慢食原則,以確保提供的食物新鮮美味、對社會負責,且符合生態上的可持續精神。
國際慢食協會(Slow Food)是創立於1989年的國際草根組織,旨在保存當地食物文化和傳統,抵制興起的速食文化。 自成立以來,慢食已發展成一個全球運動,致力確保每個人都能獲得優質、乾淨和公平的食物。 除了支援體驗策劃人之外,你的貢獻還將幫助慢食在全世界實施項目,以增強當地社區的權能,促進手工農民和生產者,並支持學校花園和教育項目。
此為社會服務體驗,你參加體驗所支付的費用會全數捐給Slow Food。
We will be walking around CHEESE, visiting the producers' stands and passing by some points of interest in Bra. In the end, we will finish the tour at the Enoteca of CHEESE, where there will be the final wine tasting.
最多可供10位年滿18歲的旅人參加。父母也可以陪同兩歲以下的幼兒參加。
The guides will be students who have studied the tour in every detail: the producers and their products, the cheesemaking secrets and the history of Slow Food.
體驗策劃人都是對自己的出身地和所做的事充滿愛與熱誠的當地達人。

小組模式,讓你更樂在其中。

每項體驗都經過獨家門路等方面的審核。
Slow Food- Personal Shopper CHEESE Tour
新體驗