Donkeys, Peacocks and more in rural TN
Donkeys, Peacocks and more in rural TN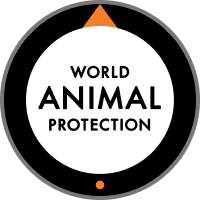 World Animal Protection(世界動物保護協會)制定的準則
體驗將暫停至5月28日。 因應新型冠狀病毒疫情(COVID-19),許多地區的Airbnb體驗暫停舉辦以保障社群健康。 預訂前,請前往說明中心以取得最新消息。
Donkeys, Peacocks and more in rural TN
Donkeys, Peacocks and more in rural TN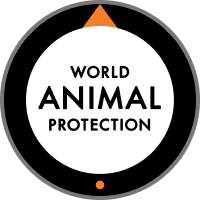 World Animal Protection(世界動物保護協會)制定的準則
體驗將暫停至5月28日。 因應新型冠狀病毒疫情(COVID-19),許多地區的Airbnb體驗暫停舉辦以保障社群健康。 預訂前,請前往說明中心以取得最新消息。
We'll start with an introduction to the camp farm retreat with an overview story of our mission to support the arts and nature in getaway digital detox experiences. You'll hear a little bit of my story of leaving my job as a tenured graphic design professor to establish this retreat center. You'll meet the donkeys (both standard and minis) and learn about the daily care for them as well as the story of how they came to be a family at the camp. You'll be able to pet them and take photos. There may even be a baby around to love on. Then we'll embark on a walking tour of 5 acres space where you'll get to see the set up of the chicken zones and the raised bed garden. You'll get to watch the peacocks in their aviary and in groups of 2 be able to visit the rabbits that are our studio mates in the art studio. The last leg of the tour is a nature walk on the adjacent 12 acre campground space where you may see pollinators (bees and butterflies) or trails of wild animals and stories of Val's encounter with baby skunks, raccoons, and possum. We will venture down a road trail recently dug out of the bluff down to our riverfront where you can see the Buffalo River. Look close in the water and you'll see little creatures.
所有體驗策劃人都必須遵守World Animal Protection(世界動物保護協會)制定的準則

向生物學家、保育人士、農民等人學習

從羊駝到斑馬,帶你認識300多種動物。
I am the founder and camp director of a farm stay creativity retreat center in the rural rolling hills of mid-south Tennessee. Animals are a distinct part of the experience whether it be a few hours visit to an extended stay as an artist in residence. The donkeys were added in the fall of 2017 and the peacocks in September 2019. The chickens are another bird species that I fell in love and awe of so there are 3 chicken zones.

Fresh spring water from the well. Yum.
***This experience is approximately 2 hours drive SW from Nashville near Hohenwald *** You will see sights along the way in this rural area near the historic Natchez Trace Parkway. You will find this camp farm retreat center in the rolling foothills of Appalachia of mid-south Tennessee. On the 17 acres, there is forest, bamboo grove, pasture with native plants for pollinators, garden areas, forest zones, and a bluff road down to the Buffalo river
最多可供10位年滿5歲的旅人參加。 At the end of the tour, we will be going down hill from bluff to river. If it's too much to walk back up, I'll help you with the 4wd. Please make sure to wear closed toed shoes. Long pants and socks are also helpful in this type of…
Bring your refillable water bottle to taste our fresh well water.
The farm camp retreat is rural so transportation will be needed to get to us. You may decide to book a stay in our lodge so please inquire for that listing. The terrain may be uneven due to the weather, season, or other things that happen in nature.
Donkeys, Peacocks and more in rural TN
新體驗