Sloths, birds n' butterflies in San Jose
Sloths, birds n' butterflies in San Jose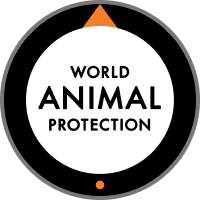 World Animal Protection(世界動物保護協會)制定的準則
Airbnb體驗暫停至4月3日。 因應新型冠狀病毒疫情(COVID-19),所有Airbnb體驗已暫停舉辦以保障社群健康。 預訂前,請前往說明中心以取得最新消息。
Sloths, birds n' butterflies in San Jose
Sloths, birds n' butterflies in San Jose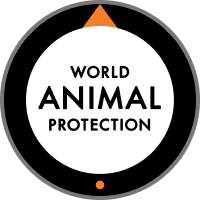 World Animal Protection(世界動物保護協會)制定的準則
Airbnb體驗暫停至4月3日。 因應新型冠狀病毒疫情(COVID-19),所有Airbnb體驗已暫停舉辦以保障社群健康。 預訂前,請前往說明中心以取得最新消息。
We will explore the hidden ecosystem resting inside the campus of the first public university in the country. You'll discover some amazing birdwatching, with several dozens of different bird species in the area. We'll look for the small population of sloths living free on the campus' gardens and then visit the only scientific research butterfly garden in the country. Many times we will try some wild berries and smell all sorts of barks and flowers. We'll be talking about art, history, indigenous culture and most of all, nature. This is a full senses experience so you will get to see, touch, smell, taste and listen to nature thriving amidst our country's biggest city. *Every experience we host is unique and we change the route frequently. Only on the dates from the 21 of December to the 5 of January, and the 2019 weekends we will NOT visit one of the Reserves and the Butterfly Farm. Those days we will add a surprise stop! ** Kids 4-17 years old pay half the price. Kids under 4 pay $3
所有體驗策劃人都必須遵守World Animal Protection(世界動物保護協會)制定的準則

向生物學家、保育人士、農民等人學習

從羊駝到斑馬,帶你認識300多種動物。
I think that since little I had this strange obsession with nature. Even though I grew on Downtown, I enjoyed so much every time that my dad took me to the farms where my uncles worked in the countryside. Luckily I had the chance to study biology at the University of Costa Rica, looking after getting out San José Downtown where I thought there wasn´t that much to see or do. I couldn´t be so wrong back then. The Campus of the University showed me and my classmates such a different perspective, on how to seething by GOING BEYOND what at first sight you see. That why we founded Oropopo Experience, a small collective to show the hidden jewels at San José and all around the country!

Butterfly Farm Entrance Fee

Binoculars Rain Ponchos in case of rain
On our first stop, we will look for resident and migratory birds, lots of incredible insects and amazing flowers. Then, we will see the largest indigenous stone sphere (which is world heritage) in San José. Lastly, we'll visit the main campus where the sloths live freely and hopefully find some tasty berries. On weekdays we will also visit the scientific research butterfly garden with more than 25 different species.
Every experience we host is unique. On the dates from the 21 of December to the 5 of January, and the 2019 weekends we don't visit one of the Reserves and the Butterfly Farm. On rainy days we still run the experience! Kids 3-17 years old pay half the price (book 1 space for 2 kids or message us)
Sloths, birds n' butterflies in San Jose