Cross-country skiing with Samoyed puppy
Cross-country skiing with Samoyed puppy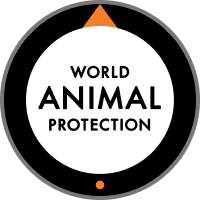 World Animal Protection(世界動物保護協會)制定的準則
體驗將暫停至6月14日。 因應新型冠狀病毒疫情(COVID-19),許多地區的Airbnb體驗暫停舉辦以保障社群健康。 預訂前,請前往說明中心以取得最新消息。
Cross-country skiing with Samoyed puppy
Cross-country skiing with Samoyed puppy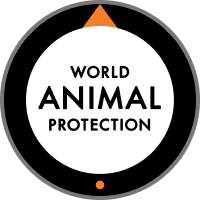 World Animal Protection(世界動物保護協會)制定的準則
體驗將暫停至6月14日。 因應新型冠狀病毒疫情(COVID-19),許多地區的Airbnb體驗暫停舉辦以保障社群健康。 預訂前,請前往說明中心以取得最新消息。
I´ll pick you up in Kirkenes, at the parking lot in front of Amfi shopping center. From there it's a 30 minute drive trip to my 1900-century wooden cabin in Jarfjord. You get to meet Odin and propably make a new bestfriend. He´ll accompany us throughout the trek. The next step is to get you fitted with skiing ger, I only use the best quality equipment. We start our trek as soon as we have practiced some basic technique. The first park of the trek is on a rater flat area about 1 km. Then we start going up hill for about 2 km. Here you´ll experience a magnificent view over the frozen lakes, mountains and fjords, see wildlife such as moos, foxes and hare. Once up in the mountains it´s an easier strech with rather flat grounds crossing frozen lakes, forrest and tundra- for about 4 km. Eventually we start going down hill (the last 3 km) The trek is 10 km long and we usually spend about 3 hours- depending on the weather, fitness level and experience. After the trek I´d like to invite you to my cabin for a warm meal, hot drinks and great stories by the fireplace. Odin is more than happy to cuddle=)
所有體驗策劃人都必須遵守World Animal Protection(世界動物保護協會)制定的準則

向生物學家、保育人士、農民等人學習

從羊駝到斑馬,帶你認識300多種動物。
Hi I´m Jeanett! I love nature, I'm a yoga enthusiast and a forever student. I live with my 3 children and husband in a small wooden cabin in Jarfjord- 30 km from Kirkenes. I spend as much time as possible outside with my samoyed Odin. I´ve been skiing for as long as I can remember, and Odin is more than happy to join. I decided to move to Jarfjord, Finnmark so I can be closer to nature. Now I'm blessed with beautiful mountains for hiking and skiing right outside my cabin and the fjord is only footsteps away. I've been traveling for many years and visited over 35 countries. Participating in guided tours all over the world. The best tours and those I remember the most were small and personal- this is want I want to offer to my guests. To experience the Norwegian and Sami culture up close, personal and in small groups.

I´ll bring water, hot chocolat and a snack on our trek. Warm lunch and drinks at my cabin after the trek. Please notify me if…

Skies, ski poles, shoes and headlight is included. For a small extra fee I´ll bing my camera and capture those magical…
We´ll see spectacular mountains, iced lakes and forests covered in snow. If we are lucky wildlife such as moos, foxes and hares will cross our path. At the end of the trip I invite you to a proper Norwegian meal in my modest old-little-cabin. we'll warm up by the fireplace and enjoy a warm meal together before I take you back to Kirkenes.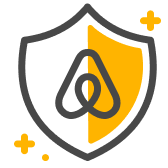 旅人安全
請注意,戶外活動存在風險,你可能會在體驗過程中面臨危險情況。 請根據你的個人能力和客觀條件(如地點、天氣、裝備等)作出判斷,確保你能在歷險過程中保障自身安全。
Warm cloths in layers with wool closes to your skin. Temperatures and drop to minus 25 degrees celcius. Remember warm hat and gloves.
This trek can be modified and shorten if necessary. You should be in reasonable good shape to complete 10 km. Please note that the weather is the boss, trips can be canceled due to the weather conditions. Safety first! Let me know your shoe size and height so I have the right equipment ready.
Cross-country skiing with Samoyed puppy
新體驗