Bond with Rescue Horses in need of TLC
Bond with Rescue Horses in need of TLC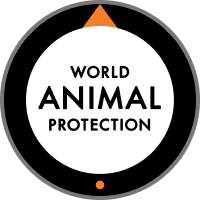 World Animal Protection(世界動物保護協會)制定的準則
體驗將暫停至6月14日。 因應新型冠狀病毒疫情(COVID-19),許多地區的Airbnb體驗暫停舉辦以保障社群健康。 預訂前,請前往說明中心以取得最新消息。
Bond with Rescue Horses in need of TLC
Bond with Rescue Horses in need of TLC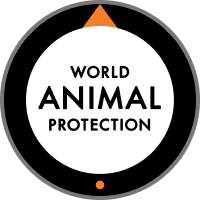 World Animal Protection(世界動物保護協會)制定的準則
體驗將暫停至6月14日。 因應新型冠狀病毒疫情(COVID-19),許多地區的Airbnb體驗暫停舉辦以保障社群健康。 預訂前,請前往說明中心以取得最新消息。
I'll introduce you to each horse in the barn, you'll learn their stories and feed them treats. Then we'll select several and groom them slowly while listening to peaceful music that calms not only the horse but also you. By giving the horse love and attention you will learn to trust them, as they will learn to trust you. After they have been groomed we will take them for a short walk on a lead line either inside the indoor arena or out on the state park that connects with Hidden Springs Farm, depending on the weather. We'll end the walk by returning to the barn and you'll leave the farm feeling connected to nature and horses and feeling refreshed.
所有體驗策劃人都必須遵守World Animal Protection(世界動物保護協會)制定的準則

向生物學家、保育人士、農民等人學習

從羊駝到斑馬,帶你認識300多種動物。
Since I was a young girl, I have been a horse enthusiast. I am experienced in Dressage, trail riding but most of all loving and restoring horses who have been abandoned and abused. At Hidden Springs Farm, we rescue horses in need of a caring home and help them to regain their trust in people. I have been working with horses for the past fifteen years. I have worked at racing barns, private barns until realizing that running my own rescue and horse sanctuary was where I really belonged. Giving horses who have been given up on a second chance is my passion, and I would love to share it with you.
We will start in Hidden Springs Farm main barn, where we house most of our rescues. This setting reminds one of an old quintessential New England property. Hidden Springs Farm is located in the Last Green Valley and holds onto the farm era property that has been disappearing from Connecticut more and more. Depending on the weather, the horse walk will take place through the Airline State Park or the indoor arena. Both are extremely pleasant.
最多可供4位年滿18歲的旅人參加。父母也可以陪同兩歲以下的幼兒參加。 No prior experience required!
你需要提供一張與你身份證明文件上的相片相符之相片。 以便Airbnb確認是次體驗的參加者。 你只需進行此步驟一次。
Sneakers or boots, some type of closed toe shoe that will protect your feet.
These horses are used to people but that doesn't mean that they don't get nervous. Ways to avoid nervous horses is to approach slowly, make no sudden movements and speak in a quiet, even voice. A lot of our horses have been through traumatic situations so this is important!
Bond with Rescue Horses in need of TLC