Guided tour with horse and carridge
Guided tour with horse and carridge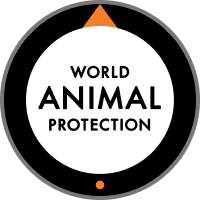 World Animal Protection(世界動物保護協會)制定的準則
體驗將暫停至6月14日。 因應新型冠狀病毒疫情(COVID-19),許多地區的Airbnb體驗暫停舉辦以保障社群健康。 預訂前,請前往說明中心以取得最新消息。
舉辦地點
德語, 法語, 英語, 荷蘭料理, 西班牙語
Guided tour with horse and carridge
Guided tour with horse and carridge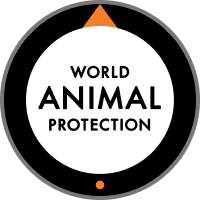 World Animal Protection(世界動物保護協會)制定的準則
體驗將暫停至6月14日。 因應新型冠狀病毒疫情(COVID-19),許多地區的Airbnb體驗暫停舉辦以保障社群健康。 預訂前,請前往說明中心以取得最新消息。
舉辦地點
德語, 法語, 英語, 荷蘭料理, 西班牙語
We meet at the farm where we will take the time to say hallo the one to the other. And not to forget: to my very obedient and famous Haflinger Jelle. Horse and carridge will be ready to go and take the Marijke Muoi Wei. You will feel how relaxing it is to go slowly with the only noise of the irons of the horse and where-ever you look: green. There starts already the information about this after-after-little-daughter of William of Orange. But I will tell you also about Friesian cows and horses, about the farms we cross, about the hisorical buildings we will see. We will cross former heathlands, country-houses, the grave-yard where the noble families are buried, I will explain you the fonction of the "orangerie" and more details about how rich people exhibited their richness in former times. We will cross the manor "Oranjestein", then the cradle of our village: manor "Oranjewoud". Then it will be time to take a break. I will offer you some tea or coffee so that you can stretch a little bit. Then we will take the Krukmanslaan, cross the Princenhof and the ancient gardeners houses (among them the Swiss chalet) to arrive home one hour later.
所有體驗策劃人都必須遵守World Animal Protection(世界動物保護協會)制定的準則

向生物學家、保育人士、農民等人學習

從羊駝到斑馬,帶你認識300多種動物。
Hello, I am Ingrid, I know and I am very well known in my village Oranjewoud, that means: forest of the Oranges.. I live since 30 years between the manors of our historic village and enjoy the landscape (meadows and forests) every day. I should like to show you its beauty. As an ancient teacher I love to explain the history of our Royal House. As a fanatic horse-lover I invite you to come with me in the carridge pulled by my brave Haflinger Jelle. He and me are a combination since 11 years. Of course I have my driving licence for horse and carridge!! I speak 5 languages and I can adapt my story to the type of passengers. And, last but not least: I love people!

After having crossed the 2 manors, we take a break at the ancient center of our village. There is a green shaded space with a…
We start at the farm "Limburg Stirum Hoeve", over 100 years old and take the Marijke Muoi Wei. There starts already the information about this after-after-little-daughter of William of Orange. We will cross meadows, forests and ancient farms. We will see at our right hand the country house "Pauwenburg", and then the grave-yard of the disappeared village of Brongergea. Then comes the "Orangerie" and the manors "Oranjestein" and "Oranjewoud".
In the carridge fit 5 adults. I, the coachman, am number 6. That means that more than 5 children fit in it. Children under 2 years are free. For a whole family you pay max 60 euros. When the weather is too bad (the carridge is not covered) we annulate the trip.
Guided tour with horse and carridge
新體驗