Flying Furbaby photos at the Golden Gate
Flying Furbaby photos at the Golden Gate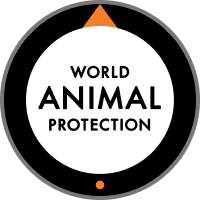 World Animal Protection(世界動物保護協會)制定的準則
體驗將暫停至6月14日。 因應新型冠狀病毒疫情(COVID-19),許多地區的Airbnb體驗暫停舉辦以保障社群健康。 預訂前,請前往說明中心以取得最新消息。
Flying Furbaby photos at the Golden Gate
Flying Furbaby photos at the Golden Gate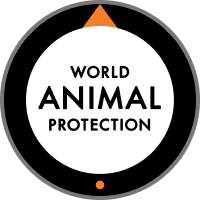 World Animal Protection(世界動物保護協會)制定的準則
體驗將暫停至6月14日。 因應新型冠狀病毒疫情(COVID-19),許多地區的Airbnb體驗暫停舉辦以保障社群健康。 預訂前,請前往說明中心以取得最新消息。
Get the most totally unique #instagrammable action shot of your fur baby! As a GoPro dog action photographer, there is really no place better in San Francisco than Crissy Field beach with the majestic Golden Gate bridge in the back ground. Crissy Field beach is dog friendly of course! We'll hit the beach with your dog, set up the GoPro's, and capture your dog's unique character with the Golden Gate as the back drop! I have set up a FB: Golden Gate Dogs and an IG: @golden_gate_dogs Both are dedicated to this Airbnb Experience. The rate is based on the number of dogs, bring as many people as you want! DM me if you have more than one dog in your family, I'm super flexible!!
所有體驗策劃人都必須遵守World Animal Protection(世界動物保護協會)制定的準則

向生物學家、保育人士、農民等人學習

從羊駝到斑馬,帶你認識300多種動物。
GoPros and dogs! How cool! My name is Ingrid and I've mastered the art of GoPro action photography. I got my first GoPro 6 years ago as a dog sitter and started making videos of the dogs. Then I discovered the photo capacity of the GoPro. The GoPro offers unique point of view angles, not found in any other camera, for once in a lifetime photos of your dog all with the majestic Golden Gate bridge as the background. Even older and less active dogs are captured in a super dog pose for a priceless photo of your fur baby. And if your dog is an action star, then look out! Your dog can also wear the GoPro for the cool dog eyed view of your experience! Recently featured in 7x7 magazine in SF! You'll get at least 10 digital images within a couple days of the experience. I'm passionate about dogs and GoPros! Let's capture your dog's talent

Water and dog treats! And your dog will get a bag of the new Jiminy's cricket dog treats for the ride home!

GoPro Camera
Our GoPro dog action photo shoot happens right out of the Crissy Field beach parking lot. The beach is dog friendly, so we can walk towards the majestic Golden Gate bridge for the best angle for our GoPro photo shoot!
最多可供2位年滿18歲的旅人參加。父母也可以陪同兩歲以下的幼兒參加。 Must be comfortable with off leash dogs and ready to walk on the beach!
We'll be heading onto the beach with the dogs, so comfortable shoes and maybe have a sweatshirt or hat as it's usually windy by the Golden Gate! DM me if you have any other questions.
Flying Furbaby photos at the Golden Gate