Donkey Experience in enchanting nature
Donkey Experience in enchanting nature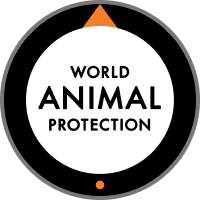 World Animal Protection(世界動物保護協會)制定的準則
體驗將暫停至6月14日。 因應新型冠狀病毒疫情(COVID-19),許多地區的Airbnb體驗暫停舉辦以保障社群健康。 預訂前,請前往說明中心以取得最新消息。
Donkey Experience in enchanting nature
Donkey Experience in enchanting nature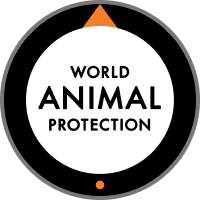 World Animal Protection(世界動物保護協會)制定的準則
體驗將暫停至6月14日。 因應新型冠狀病毒疫情(COVID-19),許多地區的Airbnb體驗暫停舉辦以保障社群健康。 預訂前,請前往說明中心以取得最新消息。
Next to the old traditional farm house Vale das Amoreiras (Mulberry Valley), are barn, stable & paddock where you will be introduced to its animal inhabitants, our strong team of 19 donkeys! We will then prepare us and the donkeys for the tour: you will get to know and to brush your companion and to equip him/her for the ride/walk. Then off we go for our "Soft Green Hills" tour! Only children up to 40kg will be able to ride on the donkeys while adults will lead those. This beautiful tour takes place in protected nature, in the coastal back-lands with viewpoint to Monchique mountains. A windmill, some single houses here and there, mediterranean bushland, a peaceful pond in a small hidden valley. This walk is accessible to all and easy with around 5 Minutes easy uphill, and 2 Minutes downhill to the lake.
所有體驗策劃人都必須遵守World Animal Protection(世界動物保護協會)制定的準則

向生物學家、保育人士、農民等人學習

從羊駝到斑馬,帶你認識300多種動物。

Lunch Pack on demand. Local Peanuts - roasted Vegeterian/Vegan local seasonal Lunch Pack from our partner Restaurant Onda…

Refreshments Water
The donkey farm lies in the wonderful valley das Amoreiras, an oasis of peace and quiet only 4km away from Aljezur and 10-12km away from some of the most beautiful beaches in Portugal. You will enjoy the shade provided by cork trees, the smells and colors, listening to the birds, having your snack next to a small lakes or simply enjoy the rhythm and peace of your donkey companion!
最多可供6位年滿3歲的旅人參加。父母也可以陪同兩歲以下的幼兒參加。 We recommend you wear closed solid shoes and sturdy clothes. And sun protection. The experience starts with a minimum of 2 adults or the corresponding value (60€).
We recommend closed shoes, sturdy clothes and sun/wind/rain protection according to the season. Between July and October repellent might be appropriate.
Only children up to 40kg can ride the donkey! Our donkeys are always grateful when you can bring a little something for them (carrots, apples, oranges...). Obrigado! Thank you! Danke! Gracias! Merci!
Donkey Experience in enchanting nature