Discover the heart of Scottish Farming
Discover the heart of Scottish Farming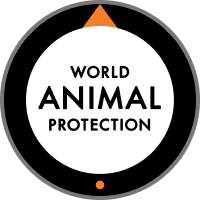 World Animal Protection(世界動物保護協會)制定的準則
體驗將暫停至5月28日。 因應新型冠狀病毒疫情(COVID-19),許多地區的Airbnb體驗暫停舉辦以保障社群健康。 預訂前,請前往說明中心以取得最新消息。
Discover the heart of Scottish Farming
Discover the heart of Scottish Farming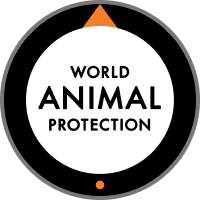 World Animal Protection(世界動物保護協會)制定的準則
體驗將暫停至5月28日。 因應新型冠狀病毒疫情(COVID-19),許多地區的Airbnb體驗暫停舉辦以保障社群健康。 預訂前,請前往說明中心以取得最新消息。
Arrive on the farm and park beneath Old Leckie Tower House built in 1530. Alison, your host will welcome you and, if needed, will kit you out in footwear to suit the mud conditions! We will then set out on foot to meet some of our cows, sheep, pigs and hens and explore the historic landscape of Old Leckie Farm. Try your hands at feeding some of our animals, collecting and packing eggs and if the weather conditions allow we can include a quad bike tour around the fields. Ask as many questions as you like about farming in Scotland and what's involved with actually being a farmer. If you're catering for yourself during the trip take the chance to buy some of our farm produce: free range eggs, tasty organic salad, mouth watering beef, pork and lamb. Hear about the links between Old Leckie and Mary Queen of Scots, and why a soldier was shot when Bonnie Prince Charlie came to dinner here, then walk part of the old Military road down to ruined mills and pretty 17C bridges. Toilet and handwashing facilities available.
所有體驗策劃人都必須遵守World Animal Protection(世界動物保護協會)制定的準則

向生物學家、保育人士、農民等人學習

從羊駝到斑馬,帶你認識300多種動物。
My family has been farming at Old Leckie for over 100 years and we have been guiding people around our working farm and historic landscape for the last 5 years. Passionate about high quality local food production, high welfare and free range ethos, I am an ideal person to introduce you to the real life experience of farming in Scotland!

We have plenty of welly boots to suit all ages and sizes
Once you find your way to Old Leckie we will explore the private farm areas, through the cattle sheds, hen houses and out to the woodland pig pens and our livestock fields.
最多可供6位旅人參加,不限年齡。 Guests with small children will be asked to restrict hand to mouth contact (of their children) until we wash hands at the end of the tour.
We are happy to tour in any weather, but if you have small children, or really hate the wet and cold then you may want to come when the weather forecast is good!
Discover the heart of Scottish Farming