Horse Riding in the Ozark's Foothills
Horse Riding in the Ozark's Foothills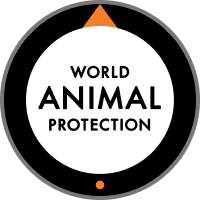 World Animal Protection(世界動物保護協會)制定的準則
體驗將暫停至6月14日。 因應新型冠狀病毒疫情(COVID-19),許多地區的Airbnb體驗暫停舉辦以保障社群健康。 預訂前,請前往說明中心以取得最新消息。
Horse Riding in the Ozark's Foothills
Horse Riding in the Ozark's Foothills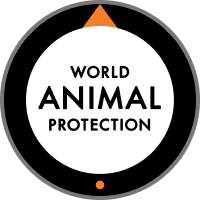 World Animal Protection(世界動物保護協會)制定的準則
體驗將暫停至6月14日。 因應新型冠狀病毒疫情(COVID-19),許多地區的Airbnb體驗暫停舉辦以保障社群健康。 預訂前,請前往說明中心以取得最新消息。
We have lots of animals to feed around here. We will have a country breakfast and then feed the sheep, goats and horses. Once all the animals are happy and fed, we have the opportunity to work with the horses. Catching a horse from the pastures, saddling, and riding, it is the high point of the day around here. This usually all happens before lunch. Afterwards, there is 127 acres to explore and enjoy hiking and sitting on the dock. Once we end our trail rides, you will have the opportunity to walk through the horse pastures, play with the dogs, and go hunting for eggs. There will be goats to milk and sheep to herd.
所有體驗策劃人都必須遵守World Animal Protection(世界動物保護協會)制定的準則

向生物學家、保育人士、農民等人學習

從羊駝到斑馬,帶你認識300多種動物。
I have been running Sunshine Acres Ranch since 1986. Riding and training horses has been a lifelong passion of mine. We operate like a dude ranch. I frequently host WWOOFers on the farm as volunteer help feeding my many animals. We offer trail rides, goat milking, sheep herding, and fishing in any of our 6 ponds. I give horseback riding lessons, weddings, and massage and oil therapy to any who are interested. Nutritional counseling is also available.

I am always cooking breakfast for those that help on the farm. If you feed the animals I'll feed you!. I always have water…

All equipment necessary to ride a horse - horse blanket, saddle, and bridle.
When you first arrive on our property - look out! You might be greeted by a beautiful peacock or a nosy horse. Animals are a-plenty here. There's never a dull moment and there's always something new to do or see. I can't guarantee there will be a baby animal that needs a bottle feeding, a goat that will need milking, or a birthing that you can witness, but anything is possible during your stay. We hope you'll enjoy the farm life as much as we do!
最多可供10位年滿18歲的旅人參加。 A love of animals is a must! We ask for a smoke-free environment or to at least keep it out of sight.
Clothing you don't mind getting dirty
You will be living on a ranch. All of our animals are outside. You will get used to the sounds of all the critters, but do not be scared if an animal approaches you. They just want some love!
Horse Riding in the Ozark's Foothills
新體驗