Horse experience with Family and friends
Horse experience with Family and friends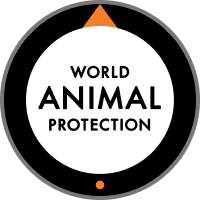 World Animal Protection(世界動物保護協會)制定的準則
體驗將暫停至6月14日。 因應新型冠狀病毒疫情(COVID-19),許多地區的Airbnb體驗暫停舉辦以保障社群健康。 預訂前,請前往說明中心以取得最新消息。
Horse experience with Family and friends
Horse experience with Family and friends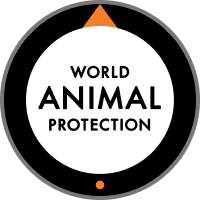 World Animal Protection(世界動物保護協會)制定的準則
體驗將暫停至6月14日。 因應新型冠狀病毒疫情(COVID-19),許多地區的Airbnb體驗暫停舉辦以保障社群健康。 預訂前,請前往說明中心以取得最新消息。
You will be greeted at our stables by myself and Kirsty. You will be shown our kitchen/viewing area where we can introduce ourselves and you can get a horse riding hat fitted. We will introduce you to our horses and a visit to the yard stables. We will choose a horse to suit you and begin to groom and tack them up. You will be accompanied at all times and encouraged to relax and enjoy your bonding with your horse. You will bring your horse to the indoor arena and learn about getting on the horse safely and correctly then the basics of how to ride the the horse ( English Style) Depending on how you want to progress you will spend 45mins on the horse. If the weather is wet or it is dark the session will be spent indoors in our arena. If dry and daylight, session can be spent hacking on our farm. We have spectacular views of Innishowen, Donegal, Binevenagh mountain an area of AONB and ASSI and also the Lough
所有體驗策劃人都必須遵守World Animal Protection(世界動物保護協會)制定的準則

向生物學家、保育人士、農民等人學習

從羊駝到斑馬,帶你認識300多種動物。
My name is Patricia. I have been around horses all my life. I have a choice of suitable quiet and safe Irish Connemara ponies and Irish Coloured cobs ( most of which have been home bred on the farm). Kirsty and i work together to keep the Horses, sheep and pot bellied pigs happy and healthy on the farm. I am a qualified Horse riding Instructor and Kirsty has a degree in Horse Business Management. We work with the Horses every day and would like to share this experience with you in a small informal group to enjoy the basics of Horse care and relaxed time learning the basics in horse riding.

Horse riding Safety Hat will be provided
This experience will take place at our Stables and Farm. It is time spent with you and your horse to create a special time and bond between you. This time is intended to be relaxing and enjoyable. If spent indoor you will learn riding skills and have time to practice these. If spent outdoors you will have guidance on how to ride the horse and take in the views out over Lough Foyle, Donegal and Binevenagh from the unique viewing points on our farm
最多可供6位年滿10歲的旅人參加。 This experience will be tailored to suit the abilities of the guests. Please feel free to talk to us about any concerns you may have, or what you would most like to achieve out of your time with us and our horses. We aim for you to…
你需要提供一張與你身份證明文件上的相片相符之相片。 以便Airbnb確認是次體驗的參加者。 你只需進行此步驟一次。
Wear comfortable outdoor clothing. Stretchy/ roomy trousers. Dont wear your best clothes. You may get mucky or go home with a horsey aroma. Wear flat footwear with a small heel no more than 2cm or 1 inch.
If you have any questions or concerns about this experience please contact me. We want to know what you would most like to achieve from your time with us.
Horse experience with Family and friends