Into the wild on HORSEBACK for anyone
Into the wild on HORSEBACK for anyone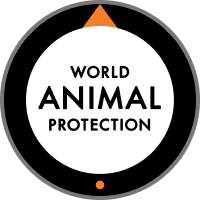 World Animal Protection(世界動物保護協會)制定的準則
體驗將暫停至6月14日。 因應新型冠狀病毒疫情(COVID-19),許多地區的Airbnb體驗暫停舉辦以保障社群健康。 預訂前,請前往說明中心以取得最新消息。
Into the wild on HORSEBACK for anyone
Into the wild on HORSEBACK for anyone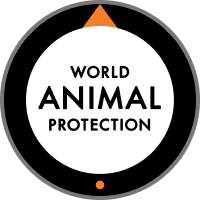 World Animal Protection(世界動物保護協會)制定的準則
體驗將暫停至6月14日。 因應新型冠狀病毒疫情(COVID-19),許多地區的Airbnb體驗暫停舉辦以保障社群健康。 預訂前,請前往說明中心以取得最新消息。
No experience needed! You will be invited to the herd, be introduced to them and find your horse. We will groom the horses together and saddle them up. Before you get on your horse, you will get a short warm up and a few tipps and rules how to do well with your horse. If you never rode a horse in your life, you will get a chance to try yourself in the round pen on the back of your horse. On the way you will stirr and guide your horse freely alone. We will start our trip into the woods, crossing a tiny village, wondering into the Pilis mountains, touching a lake on the way, being in nature as much as we can. It is the best therapy you can have! You will also get a chance to pick herbs or mushrooms on the road (it's seasonal). On the way the group will have a break and have a pizza or a grilled sandwich, with a drink (tea, coffee). If You still have energy at the end you can help to feed the horses. Note: Please be aware that our horses can carry maximum 85 KG IN PERSON! ! Summer trips and trails might differ from winter ones. We are not a riding stable, just a few people enjoying the freedom of horseriding, though we are educated professionals. We will do our best to keep you safe! PLEASE BE AWARE, THAT YOU ARE HORSE RIDING AT YOUR OWN RISK!
所有體驗策劃人都必須遵守World Animal Protection(世界動物保護協會)制定的準則

向生物學家、保育人士、農民等人學習

從羊駝到斑馬,帶你認識300多種動物。
I'm Emese your host:) I have been training animals, specially horses for many years. My passion is nature, watching, listening and just being there as much as I can. I'm a violinist, so I thought to play violin on the horse, it was fun and the horses liked it too:)I studied all about horses, their behavior, how to ride, how to train them, how to be the best horseman I could be. I also tried many riding styles, schools and participated in competitions and shows. But i got to a point where i realised, that the best for horses and for us is just to be together in nature, listen to them and they listen to us, let them be who they are..., so they carry us on their backs and we hear the songs of the birds in the woods, watch the mountains that surround us and arrive home together tired and satisfied... It's all about freedom and relationship!

Salty snack on the road. Grilled sandwich or pizza with tea and coffey. Mineral water at all times!

By car from Piliscsév train station, or bus station.

We will provide you with a riding helmet for your own safety! Note: we are not a riding stable, just a few people enjoying…
We will tack our horses up near the woods, not far from the village in a big area where they live. On the road you will be surrounded with 100% nature and get all information on the road you are interested in. You will be in the mountains most of the time. We are not a big stable with great infrastructure, so be prepared that you might get durty and there is no bath. You will be just like a nomadic person living in nature:)
你需要提供一張與你身份證明文件上的相片相符之相片。 以便Airbnb確認是次體驗的參加者。 你只需進行此步驟一次。
Hiking shoes with heels, or any comfortable shoes with heels!
No experience needed! Please note: our horses can carry max. 85kg/person in weight! Inform us of any medical conditions or health concerns you may have. PLEASE BE AWARE, THAT YOU ARE HORSE RIDING AT YOUR OWN RISK! Come with great expactations,bring your smile and I am sure we will have lots of fun:)
Into the wild on HORSEBACK for anyone