Into the wild- Bird watching & Cycling
Into the wild- Bird watching & Cycling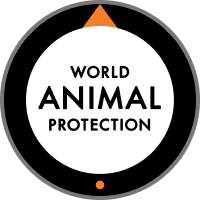 World Animal Protection(世界動物保護協會)制定的準則
體驗將暫停至6月14日。 因應新型冠狀病毒疫情(COVID-19),許多地區的Airbnb體驗暫停舉辦以保障社群健康。 預訂前,請前往說明中心以取得最新消息。
Into the wild- Bird watching & Cycling
Into the wild- Bird watching & Cycling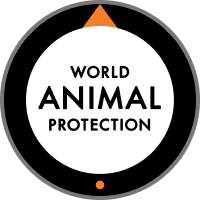 World Animal Protection(世界動物保護協會)制定的準則
體驗將暫停至6月14日。 因應新型冠狀病毒疫情(COVID-19),許多地區的Airbnb體驗暫停舉辦以保障社群健康。 預訂前,請前往說明中心以取得最新消息。
¡Hola! I am Glenda and I will guide you into this lovely cycling adventure! The main idea is to ride until we reach beautiful coastal landscapes. You will see a panoramic view of Puerto Madryn city and to the southern area. We also take a relaxing time between the ride, stop as many times we need, take pictures, breathe fresh air, stretch our body, chat and just contemplate the view and the wildlife. MEET POINT: For this trip, we will need a bike so we are going to meet at Napra Club (Bajada 1) to pick up our bikes and start the trip! The bike rental is included already with your payment experience. WHERE WE GO: Southern area (Punta Cuevas, PuntaPunta Este, Playa Paraná, and Punta Loma). The total distance is about 25-30km throughout steppe trails and dirt roads. Across our riding, we are going to stop many times to watch birds, drink water and take pictures. Besides, I'm going to talk about Patagonian wildlife and make an interpretation of this particular and beautiful ecosystem. (If this might not be suitable for you, we can ride less, like until reach playa Paraná, about 6km from the city). Let's go-to move the body enjoying nature! :D PS. If the bike is no option for you, we can manage to go in my car for an extra fee Please, just let me know in a message!
所有體驗策劃人都必須遵守World Animal Protection(世界動物保護協會)制定的準則

向生物學家、保育人士、農民等人學習

從羊駝到斑馬,帶你認識300多種動物。
I am a wildlife biologist with a focus on avian ecology. I'm studying birds since my early twenties when I lived in Colombia in 2007-2008. Currently, I am an advanced doctoral student studying shorebirds. I love to be into nature and coastal landscapes to appreciate its biodiversity. I like to share wildlife spots with travelers and show them natural places where we can find birds and other animals and plants. Birdwatching is a natural and low impact activity for the environment and involves a huge dimension of consciousness about how we can protect birds but also wildlife in general throughout citizen science.
During the trip, we will visit steppe areas and coastal landscapes searching for birds but also other types of wild animals like sea lions. We will stop every time we need to look at and identify them. In Punta Loma, there is a sea lions colony and a rocky cormorant colony too.
最多可供5位年滿20歲的旅人參加。 To have a good physical condition is the best, but not strictly necessary.
你需要提供一張與你身份證明文件上的相片相符之相片。 以便Airbnb確認是次體驗的參加者。 你只需進行此步驟一次。
Every traveler must: - Bring water (2 lts.), fruits, snacks, sandwiches. - Bring First Aid elements or medication whether they need. - Be able to deal with inclement weather (i.e, wind), and cycling in gravel areas
Into the wild- Bird watching & Cycling