Kitten Nursery Tour-snuggles & support
Kitten Nursery Tour-snuggles & support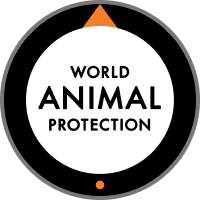 World Animal Protection(世界動物保護協會)制定的準則
體驗將暫停至5月28日。 因應新型冠狀病毒疫情(COVID-19),許多地區的Airbnb體驗暫停舉辦以保障社群健康。 預訂前,請前往說明中心以取得最新消息。
Kitten Nursery Tour-snuggles & support
Kitten Nursery Tour-snuggles & support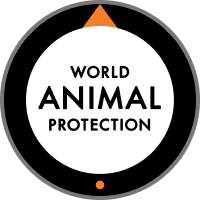 World Animal Protection(世界動物保護協會)制定的準則
體驗將暫停至5月28日。 因應新型冠狀病毒疫情(COVID-19),許多地區的Airbnb體驗暫停舉辦以保障社群健康。 預訂前,請前往說明中心以取得最新消息。
You will be a VIP guest in our Kitten Nursery. The Nursery is open 24/7 to care for the most fragile, most needy little lives before they can be adopted into loving homes. When you first arrive at the Visitor Center, we'll get the paperwork out of the way and I'll go over some safety guidelines. Kittens are very very fragile, so depending on the needs of the kittens in care on the evening of your visit, we may have different opportunities to help with. Next, we'll put on protective clothing and tour the nursery. This will give you a chance to see all the work it takes, and all the love it takes to help these kittens grow strong and happy. If the caregivers need us, we might even lend a hand by doing some dishes or folding some laundry. Don't worry, there is plenty of time for fun. Socializing fuzzy wuzzy kittens is a vital part of their care, but helping out the caregivers feels pretty good too. We'll wrap up and I'll answer any further questions about kitten nurseries, how to help in your community and perhaps, how to pre-adopt one of the kittens you met during your visit!
所有體驗策劃人都必須遵守World Animal Protection(世界動物保護協會)制定的準則

向生物學家、保育人士、農民等人學習

從羊駝到斑馬,帶你認識300多種動物。
I'm Wendy! I've been on staff with Best Friends Animal Society for six years. I love animals, and I love teaching people about animals and their unique needs. For this Experience I'm delighted to introduce you to our littlest and most needy babies! Kittens often face a grim future when they end up in a shelter, but not these kids! You'll learn how hard work, collaboration, and community involvement can save these little ones all while hands-on helping their caregivers with the evening 'chores'. There will be ample opportunity for questions, photos and falling in love.
Best Friends Animal Society Kanab
The mission of Best Friends Animal Society is to bring about a time when there are No More Homeless Pets. We do this by helping end the killing in America's animal shelters through building community programs and partnerships all across the nation. We believe that by working together we can Save Them All.
此為社會服務體驗,你參加體驗所支付的費用會全數捐給Best Friends Animal Society Kanab。


Sterile gloves, gowns and booties.
The Kitten Nursery is located in our Visitor Center. You will be behind the scenes in this very busy area of animal care. You'll help out nursery staff who are experts in the very special care these little lives rely on.
最多可供4位年滿18歲的旅人參加。 If you have allergies to latex, please let me know! I can provide latex-free gloves.
你需要提供一張與你身份證明文件上的相片相符之相片。 以便Airbnb確認是次體驗的參加者。 你只需進行此步驟一次。
Every evening is a little different, but there are always opportunities to snuggle kittens and help out. If however, you have cat allergies or are sensitive to litter box smells, this may not be a good fit.
Kitten Nursery Tour-snuggles & support
新體驗