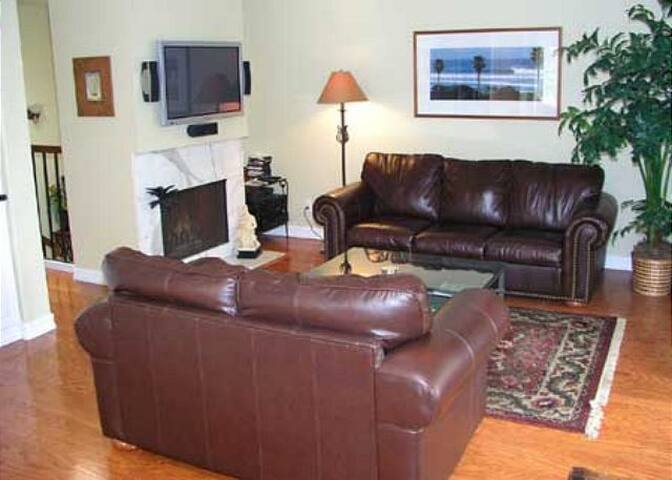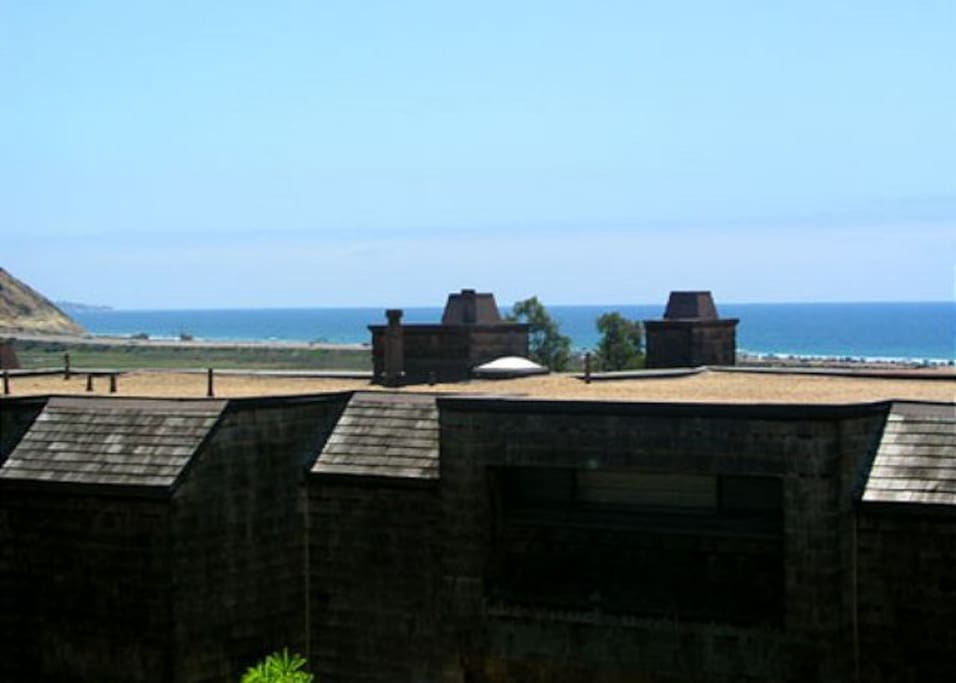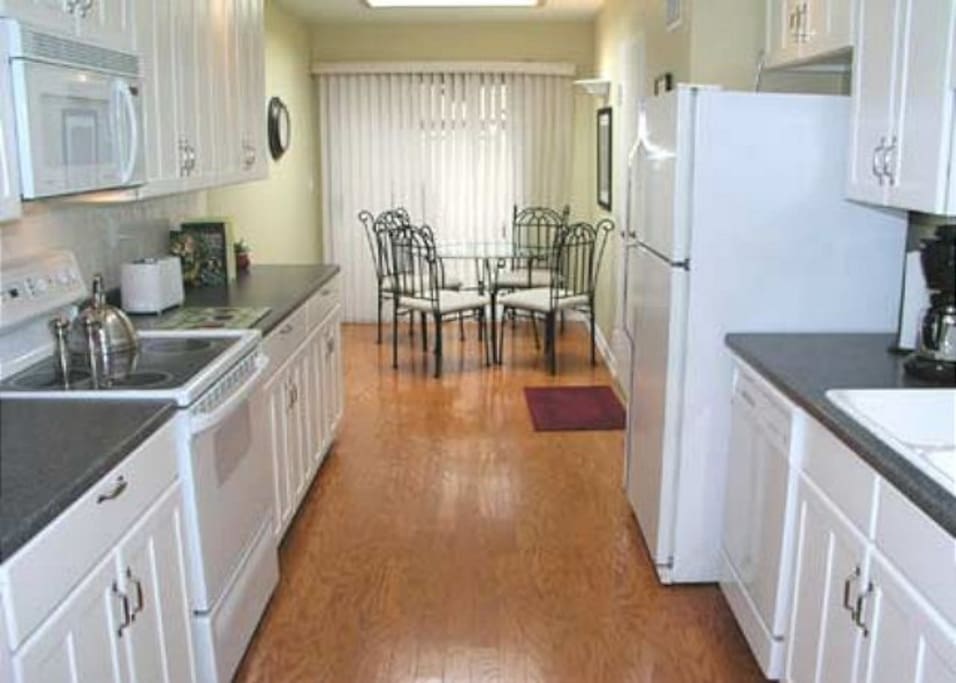 Come Visit Beautiful Del Mar! 2 Bedroom w/Ocean Views. Walk to the beach from this Del Mar townhouse. Located in the popular Seapoint complex, it has views of Torrey Pines State Beach and Reserve. This 1430 square foot home has an attached two-car garage, a community pool, spa and tennis courts.
*Monthly rate does not include fees.
房源
Relax after a day at the beach or golfing. Watch the sunset from your private patio. Just a short walk to the complex community pool. Easy access to freeway for trips to San Diego Zoo, Sea World, Lego Land, or just a drive along Pacific Coast Highway to a great beachside restaurant. A great home for a fantastic vacation.
其他注意事項
Any reservations over 30 days requires a $1000 security deposit
THIS IS INTENDED TO BE A LEGALLY BINDING AGREEMENT-READ IT CAREFULLY

All fields will be completed upon reservation confirmation and will be emailed to you. All sections must be electronically initialed or signed at that time.
Guest Name: (Guest.FullName)
Number of Adults: (Contract.Adults)
Number of Children: (Contract.Children)
Guest auto registration for cars parked at property:
Please provide our office with make, model, year, and registration information of vehicles that will be parked at the property.
__________________________________________________________________________
Property Address: (Property.Address)
1) TRAVEL INSURANCE: You are a valued guest and we want to do everything possible to make your trip enjoyable and worry free. Because the unforeseen and unexpected can occur before you leave or when you're away from home we recommend a vacation rental plan. Upon confirmation of booking, we will offer you and optional plan which will be paid separately. The details of the plan will be presented at that time.
Section 1. Renters Initials: (Contract.Initials)

2) VACATION RENTAL DAMAGE PROTECTION: A Vacation Rental Damage plan is available at a cost of $30.00 which covers unintentional damages to the rental unit interior that occur during your stay, provided they are disclosed to management prior to check-out. The policy will pay a maximum benefit of $3000. Any damages that exceed $3000 will be charged to the credit card on file. If you damage the real or personal property assigned to your rental accommmodation during the trip, the Insurer will reimburse the lesser of the cost of repairs or the Actual Cash Value of the property, up to $3000. Certain terms and conditions apply. The Vacation Rental Damage plan can be purchased up to, and including at, check-in. By submitting payment for this plan, you authorize and request CSA Travel Protection and Insurance Services to pay directly Dave Stubbs Real Estate, Inc. any amount payable under the terms and conditions of the Vacation Rental Damage. If you decline the Vacation Rental Damage plan, there is a $1500 security deposit for reservations 30 days or less and $3000 for reservations 31 days or more which will be collected within 48 hours of booking.
Section 2. Renters Initials: (Contract.Initials)
3) CLEANING REQUIREMENTS: Guest acknowledges that the premises are in good order and repair, unless otherwise indicated within two (2) hours of check-in. Guest(s) are required to leave the property in the same general condition it was when Guest(s) arrived. Dishes should be cleaned and put away but beds do not need to be made. Agent(s) will dust, vacuum, sanitize, and clean all towels and linens upon your departure. A normal move out clean has been added to the rental amount. You will be charged for any expenses for extra cleaning, damage (including stains), or loss of inventory, which will be deducted from your deposit.
Section 3. Renters Initials: (Contract.Initials)
4) CANCELLATION: Please refer to your Airbnb agreement for cancellation terms. We recommend that you consider travel insurance anytime you travel. Unexpected events can cause delays or inability to travel. If canceallation is not within the cancellation period, funds will not be refunded. Please contact us if you have not purchased travel insurance but would like to do so.
Section 4. Renters Initials: (Contract.Initials)
5) UTILITIES: Gas and electric are included up to $150 per month for tenants renting on a monthly basis and are included in full for all weekly rentals. Utility costs exceeding $150/month in a montly rental will be the responsibility of the tenant payable upon presentation of a utility bill. If expanded cable TV is provided, it is at no additional cost.
Section 6. Renters Initials: (Contract.Initials)
6) PHONES: Phones are provided for your convenience. Owner pays for basic service and all local non-toll calls are free. In some units, long distance calling is restricted; in which case completing a long distance call requires using a telephone calling card or major credit card. Any additional phone charges are payable upon demand. Please be aware that cell phone reception close to the oceanfront may be limited or unavailable. This is due to cell phone tower locations and nothing that we can control. Please contact your cell phone provider before your stay to insure that you will have adequate cell phone coverage.
Section 6. Renters Initials: (Contract.Initials)
7) NO PETS/NO SMOKING: No pets (unless sprecified) and no smoking are allowed in furnished rental units. Having a pet or smoking on the premises is a material breach of this agreement and your deposit shall be forfeited. The fine is a minimum of $500, which will be billed to you immediately, and you must immediately vacate and pay any damages upon demand. The number of days that is required to remove the smoke is considered damage and the loss of rent is the responsibility of the Guest.
Section 7. Renters Initials: (Contract.Initials)
8) LOCKOUT POLICY - In the event a Guest(s) is locked out of a property, the Guest(s) can borrow a key by coming to the office. After business hours, an agent may meet the Guest(s) at the office. A charge of $50 is payable for obtaining the key after business hours (If there is an agent in the office after hours there is no charge). If an agent is not available for late hour calls after 11 PM, a locksmith may be required. The Guest(s) will be responsible for the setup and cost of this procedure.
Section 8. Renters Initials: (Contract.Initials)
9) RULES AND REGULATIONS: The property being rented is either a condo in a residential development or a house in a residential neighborhood. There may be people living nearby who are year-round residents. Excessive noise, rowdy behavior, loud music or other nuisances will not be tolerated by the development or by us. If subject property is a condominium, tenant agrees to abide by any and all Rules & Regulations including, but not limited to, rules with respect to noise, odors, disposal of refuse, parking, and use of common areas. Required registration forms are provided for you at check-in explaining the rules. Violation of any rules and regulations will be deemed a material breach of this rental agreement, and your deposits shall be forfeited and you must immediately vacate and pay any damages upon demand. Tenant also agrees to pay any fines assessed by the City which are a result of their violation of City ordinances pertaining to noise, vandalism and overcrowding, and to vacate the property immediately upon being cited.
Section 9. Renters Initials: (Contract.Initials)
10) ASSIGNMENT & SUBLETTING: Tenant shall not assign this agreement or sublet any portion of the premises or allow guests to occupy the unit overnight without prior permission from Broker's office or your deposits shall be forfeited.
Section 10. Renters Initials: (Contract.Initials)
11) REPAIRS/ SERVICE CALLS/ REFUNDS: Broker cannot guarantee against mechanical failure of any item within the property. Please report any inoperative items to our office immediately. Broker will make every reasonable effort to have repairs done quickly and efficiently. Should a repairperson make a call to a unit and find that the equipment is in working order and the problem was due to the Guest(s) oversight or neglect, the charge for service will be the Guest(s) responsibility. No refunds or rent reductions will be made due to failure of appliances or equipment. Barbeque grills are not available in all rental properties. Cleaning of the barbeque is the sole responsibility of the guest prior to and after each use. Broker is not responsible for the cleanliness or operation of barbeque grills. Broker does not supply charcoal, lighter fluid or matches. If propane is needed, please contact the Rental Office. Use of the barbeque is at the sole discretion of the guests. Please be careful if using the barbeque grill. Fire and/or smoke damage will be the responsibility of the guest.
Section 11. Renters Initials: (Contract.Initials)
12) INTERNET: Renter understands that if they are renting a home with High Speed Internet, Renter is responsible for the configuration of their computer to connect to the Internet. If needed, Broker can provide names and numbers of vendors that can provide computer assistance. If Renter cannot connect to the Internet due to an error within the modem or line, Broker will make every reasonable effort to repair the line. If the line cannot be repaired during the Renter's stay, no refunds or rent reductions will be made.
Section 12. Renters Initials: (Contract.Initials)
13) CONSTRUCTION & NOISE: Renter understands that the property you are renting is either a condo in a residential development or a house in a residental neighborhood, not a hotel or a timeshare in a resort. Other residents own properties nearby. These residents and developments have the right to perform construction on their property without notification to the Owner or Broker of the property you are renting. If there is construction from nearby sites, or the homeowners association is performing construction, neither Owner nor Broker shall be liable for these events, as they are beyond their control. No rebate or refund will be offered in these circumstances(URL HIDDEN)Section 13. Renters Initials: (Contract.Initials)
14) ENTRY & INSPECTION: Owner or Broker shall have the right to enter the premises: (a) in case of emergency, (b) to make necessary repairs, (c) to verify that the terms of this agreement are being met, (d) to exhibit the premises to prospective or actual purchasers, mortgagees, tenant, workmen, or contractors; or (e) when tenant has abandoned or surrendered the premises.
Section 14. Renters Initials: (Contract.Initials)
15) HOLDING OVER: Because of the nature of short-term winter and summer vacation rentals, guest agrees that any unauthorized "holding over" of the property past the stated rental period could severely jeopardize Broker/Owner and cause loss of rental income from other previously booked tenants, temporary and/or permanent loss of business, goodwill and reputation; and could force Broker/Owner to breach an agreement with similar short-term summer or winter vacation tenant(s) who may have reservations during guest's unauthorized "holding over" period. In this event Owner/Broker may be legally liable for damages to said other tenant(s). Guest should be aware that unauthorized "holding over" has been construed as a factor in establishing "malicious continuing occupation" of rental property that may entitle Owner/Broker to treble damages in any unlawful detainer action. Guest also recognizes that unauthorized "holding over" could be grounds in court as a cause of action for intentionally interfering with Owner/Broker's prospective business position and guest agrees to fully indemnify Owner/Broker for any and all losses sustained as a result of any such "holding over" including attorney's fees and expenses.
Section 15. Renters Initials: (Contract.Initials)
16) INDEMNIFICATION: Guest agrees to hold Owner and Broker harmless from any and all claims for damages or injuries occurring on the premises or any part thereof, or in common areas thereof, and to indemnify Owner/Broker for any and all losses sustained as a result of any such claims, including attorney's fees and expenses, unless such damage is the result of actual negligence or unlawful act of Owner or Broker. Broker shall not be liable for negligence or unlawful act of Owner.
Section 16. Renters Initials: (Contract.Initials)
17) PHYSICAL POSSESSION: If Owner and Broker are unable to deliver possession of the premises at the start thereof, Owner/Broker shall not be liable for any damage caused thereby, nor shall this agreement be void or voidable by guest, but guest shall not be liable for any rent until possession is delivered. Broker will make every reasonable attempt to find comparable accommodations if Owner or Broker is unable to deliver possession. Guest may terminate this agreement if possession is not delivered within one day of the start of the term hereof.
Section 17. Renters Initials: (Contract.Initials)
18) ARBITRATION/VENUE/LAW: Any dispute or claim in law or equity arising out of this contract or any resulting transaction shall be brought in San Diego, California, and shall be determined pursuant to the law of the State of California and shall be determined by binding arbitration under the rules of the American Arbitration Association, and not by court action except as provided by California law for judicial review of arbitration proceedings. Judgment upon the award made by the arbitrator(s) may be entered in any court having jurisdiction thereof. The parties shall have the right to discovery under Code of Civil Procedure 1283.05. The following matters are excluded from arbitration hereunder: (a) a judicial or non-judicial foreclosure or other action or proceeding to enforce a deed of trust, mortgage, or unreal property sales contract as defined in Civil Code 2985, (b) an unlawful detainer action, (c) the filing or enforcement of a mechanic's lien, (d) any matter which is within the jurisdiction of a probate court, or (e) an action for order of attachment, receivership, injunction, or other provisional remedies. None of the foregoing shall constitute a waiver of the right to arbitrate under this provision. Broker has the right to bypass arbitration and file in small claims court.
Section 18. Renters Initials: (Contract.Initials)
19) ATTORNEY'S FEES: In any proceeding brought by either party to enforce the terms hereof or relating to the demised premises, the prevailing party shall be entitled to all attorney's fees and other legal expenses.
Section 19. Renters Initials: (Contract.Initials)
20) WAIVER: No failure of Owner or Broker to enforce any term or condition hereof shall be deemed a waiver of such term or condition or any other term or condition of this agreement. The acceptance of rent by Owner or Broker shall not waive the right of Owner or Broker to enforce any term hereof. Section 20. Renters Initials: (Contract.Initials)
INFORMATION
ARRIVAL & DEPARTURE: CHECK-IN IS FROM 3:00 TO 5:00PM; CHECKOUT IS BY 10:00 AM. Keys are NOT available until the property is ready for occupancy. No exceptions to this policy will be made. Broker will use its commercially reasonable efforts to have the Premises ready for Guest occupancy at check-in time, but Broker cannot guarantee the exact time of occupancy. All keys and garage devices are to be checked out and returned to Dave Stubbs Real Estate, Inc., during office hours (see below) or by special arrangements made in advance. LATE CHECKOUTS, WITHOUT PRIOR OFFICE APPROVAL, WILL RESULT IN AN ADDITIONAL CHARGE OF $100.
Renters Initials (Contract.Initials)
FURNISHINGS: Each property is furnished as a second home and ready for occupancy. Included are dishes, silverware, pots and pans, linens, towels, appliances, T.V., etc., and in most cases a private washer and dryer. Since each condominium is individually owned, furnishings and décor will vary.
Renters Initials (Contract.Initials)
NO AIR CONDITIONING: PROPERTIES ARE NOT AIR CONDITIONED unless specified. Fans are available in most homes.
Renters Initials (Contract.Initials)
ADDRESS: The unit address is given on page 1 of this Agreement.
AMENITIES: Most of the properties are located in prime oceanfront developments that are located on a bluff overlooking the beach. Common facilities include pools, spas, saunas, stairs down to the beach and, in most cases, tennis courts. When an identification tag is provided, please have with you when using the recreational facilities.
Renters Initials (Contract.Initials)

Customer Signature: (Contract.Signature)
Date: (Contract.Date)
Customer Mailing Address
Street: (Contract.RequiredFormField)
City: (Contract.RequiredFormField)
State: (Contract.RequiredFormField)
Postal Code: (Contract.RequiredFormField)
Customer Phone Number(s) (Home, Business and Mobile): (Guest.Phone)
Other phone numbers: (Contract.OptionalFormField)
State Drivers License No. Expiration: (Contract.OptionalFormField)
We are full service vacation rental company and have been in business for over 40 years. We have approximately 100 beach condominimums/townhomes along the coast in beautiful North San Diego. We are very close to Del Mar Race Track where the Surf Meets the Turf and the Breeders Cup will be held in 2017. Our homes are located just a short drive to Lego Land, San Diego Zoo, Sea World and a host of other wonderful San Diego attractions. Is golf your thing? Torrey Pines Golf Course is a public course and it's right on the ocean. Fantastic! Of course, we have the most fantastic weather all year round and some of the most beautiful beaches in the world. Come visit us. Our experienced and knowledgeable staff will take good care of you.