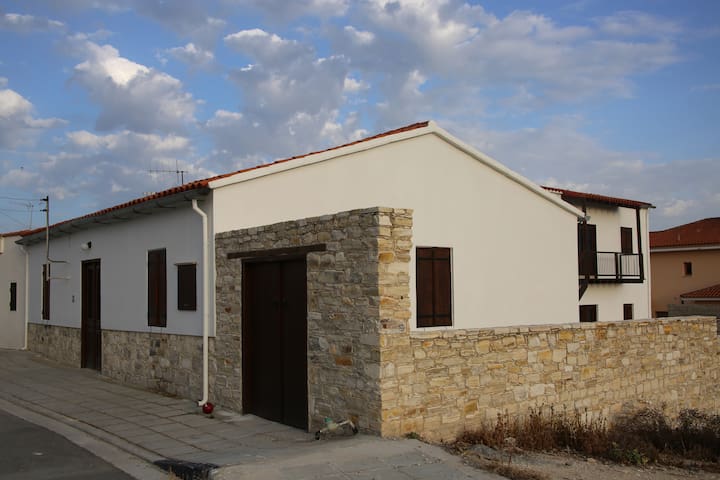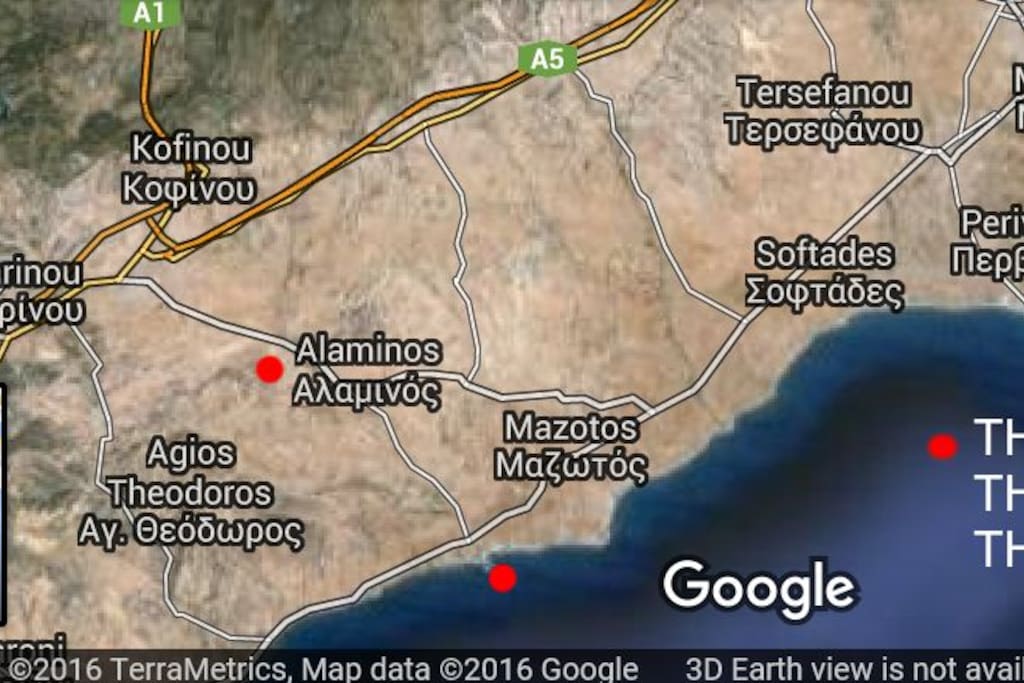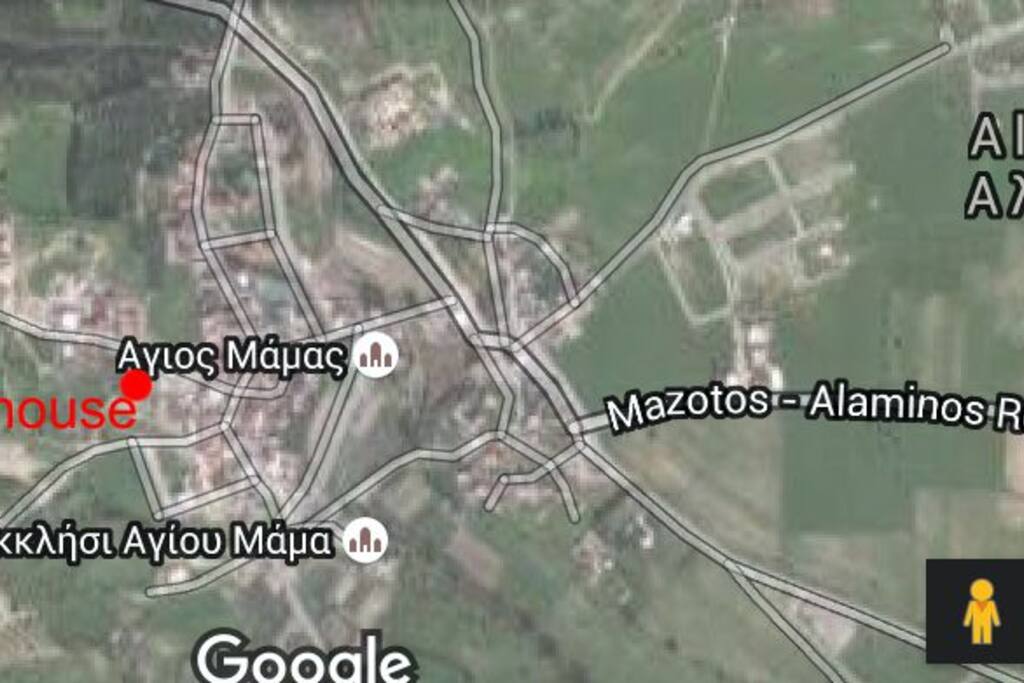 Newly renovated Traditional house in a village of Alamino. It is very near the famous Aldiana Hotel and Paradise sandy beach Can easily host a large family or two couples with children's
房源
If you like to live for a carefree time in a village. If you like to enjoy the sunrise and sunset at full view peacefully with the tranquility of the village. If you like cycling or walking in the nature and enjoy swimming and sunbathing. If you like people to greet you with a smile and pay your drink at the coffee shop. If you like to enjoy a large bottle of cold beer with nuts for only € 2.50. If you like to shop fresh organic fruits and vegetables locally produced. If you appreciate the hospitality and enjoy meeting new people then you will love your stay at Panagiotis traditional mansion.
房客使用權限
You can have access to the whole house at your private comfort
與房客互動
You will have a free welcoming basket from Panagioti at your arrival for basic needs .
其他注意事項
This house is at the end of the village and you can enjoy private peaceful holiday.If you appreciate the hospitality and enjoy meeting new people then you will love your stay at Panagiotis traditional mansion.
You welcome to enjoy your stay taking care of everything like you care about in your own house
We are very happy that our choice fell on this place. And at the end of our trip to Cyprus, after we have visited the biggest cities like Limassol, Larnaca, Paphos and Nicosia, we are more convinced that when you are in Cyprus, and your plans are not just to lie on the beach, the place like Alaminos, where this house is situated, is the best choice. We were staying at this house at the end of March - beginning of April, and at this time you wake up to the thousands of birds singing outside, you see the green fields and hills, you see the flowers blossoming on the hills and in the house yard. Our host, the owner of the house, Panagiotis, was a super host. He was waiting for us in the village and showed the way to the house, around and the nearest village with the a shop and a tavern with a good traditional and rather cheap food. He invited us to the cafe and we had some tea and talked about the life in Cyprus, in his village and his family. Even if Panagiotis lived in another village nearby and had his job to do, he came in no time with the things we needed or asked for, even though he was not obliged to do that at all. Like when we asked if we could borrow a needle and some threads, he bought them in the shop and came with them to us. The house is fully equipped, has everything you need, from the glasses and plates, to the washing machine and washing powder. It is clean and really nice. Panagiotis is very hospitable, we've got olive oil which he makes by himself, artichoke which he grows and a special dessert which is typical in Cyprus, which Panagiotis makes by himself too. If you would like to have a peaceful holiday or just a night, to feel the atmosphere of real Cyprus, to live in a traditional house with high ceilings and big bedrooms, then Panagiotis traditional house is a really good choice.
---
Мы замечательно провели время на Кипре и чудесно отдохнули, в первую очередь благодаря великолепным апартаментам и потрясающей гостеприимности хозяев. Чудесный, просторный дом отличался не только красотой традиционного стиля, но особым уютом и удобством. Все необходимое было под рукой, стоило только подумать о чем-то, и эта вещь, как в сказке, появлялась перед тобой. В каждой детали домашней обстановки чувствовалось, что хозяева продумали все нюансы и тонкости, чтобы гостю было комфортно и удобно. Наши хозяева - очень гостеприимные, чудесные люди, такого тёплого приема мы нигде не встречали. Нас познакомили с национальными традициями и кулинарией, показали удивительные уголки в окрестностях, которые мы сами ни за что не отыскали бы. У нас было ощущение, что мы приехали к близким людям. Для нас был устроен праздник, мы были просто поражены и растроганы! Пляж великолепный, мы поездили по побережью и убедились, что " Секретный рай" самый лучший для купания и отдыха! Ласковое теплейшее море, приятное песчаное дно, живописный берег. Простор для прогулок вдоль моря. Спасибо огромное за наш чудесный отдых! Самые лучшие впечатления! Только положительные эмоции! Чудо! Сказка! P.S. Аренда автомобиля настоятельно рекомендуется.
Dear Andrey Thank you for your lovely and comprehensive review. We are pleased you enjoyed your stay in Panagiotis Traditional Mansion. It is our great pleasure to offer the best of our hospitality and make you feel like home, also we love to meet people from different countries, different cultures and make new friends . Thank you a lot for staying with us and please take the time to let others know about your trip. Keep well! Keep in touch and hope to see you again. Best regards to you Andrey to your lovely wife and daughter
---