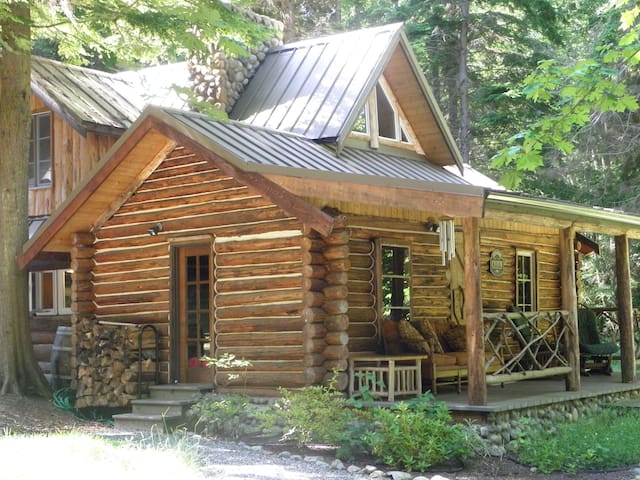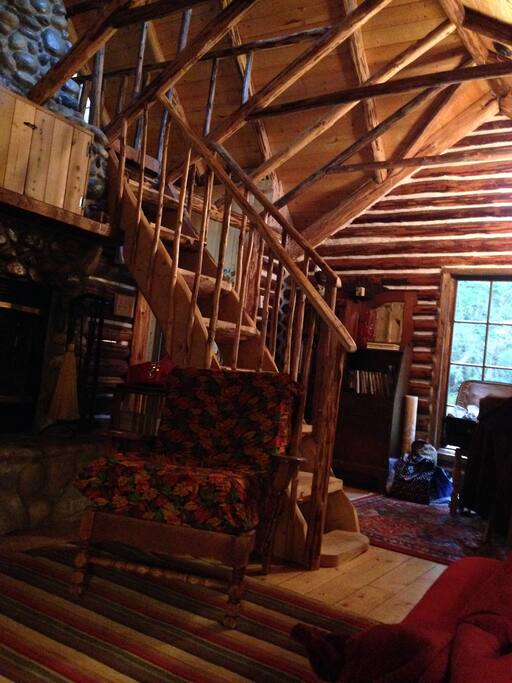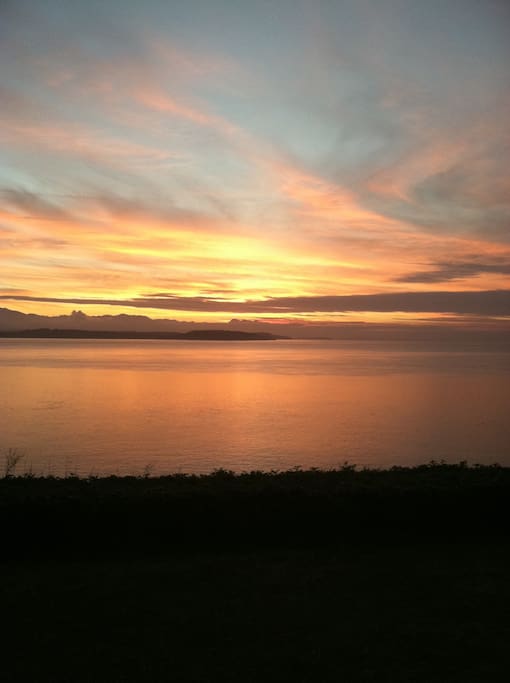 Escape to an island off the coast of Seattle and experience the real NorthWest. Loft looks over two story river rock fireplace. Replica kitchen with modern appliances. Relax in footed bathtub or shower. Privacy on 4 secluded acres. Walk to the beach
Please treat the cabin lovingly. It is one of the first buildings on the island and holds such historic value. Don't put anything in front on the floor furnaces. They are fire breathing dragons and will start a fire. Thanks.
What an incredible experience! It is clear how much love has been put into the place. Gorgeous, well appointed, quiet and beautiful. We were there a short time, but we did make our way to the park at the back of the property. We saw a doe, chipmunks and lots of birds. We will be back for sure!
---
This place is the BEST! It has everything a guest could want - comfortable, rustic, perfect location, and most of QUIET. A prefect retreat to get away from city life. Looking forward to coming back one day soon! SO peaceful.
---
We had a wonderful stay in this lovely and secluded place. We loved the old cabin and wouldn't hesitate to stay there again.
---
If you want quiet and seclusion, but also close enough for some exploring of the island, this is a great place. We came for a quiet time away from kids and enjoyed the simplicity of the cabin, the claw foot tub, the fireplace, and the surrounding woods that were beautifully green in the early spring. We would love to come back in the future with and without the kids.
---
We have our cabin to get away and to share with friends all over the world. It is private and quiet in a beautiful setting. My best friend, Deb and I restored the cabin. It took nearly 3 years and lots of hard work. We got it approved by the county and started renting it on . I am a counselor, in private practice and my friend Deb is a registered nurse. My husband is in Christian ministry. We wore him out chinking between the logs and building the porch.
They want me to tell you what I like. I enjoy reading, laughing, speaking to our troops and families, sewing, cooking, crafts and talking to friends.
We have made so many wonderful friends over the past three years by hosting the cabin. We hope our new relationship with AirBnB will be as successful as it has been with . We hope everyone will like the cabin and take good care of it.
My life motto is to "do unto others as you would have them do unto you."