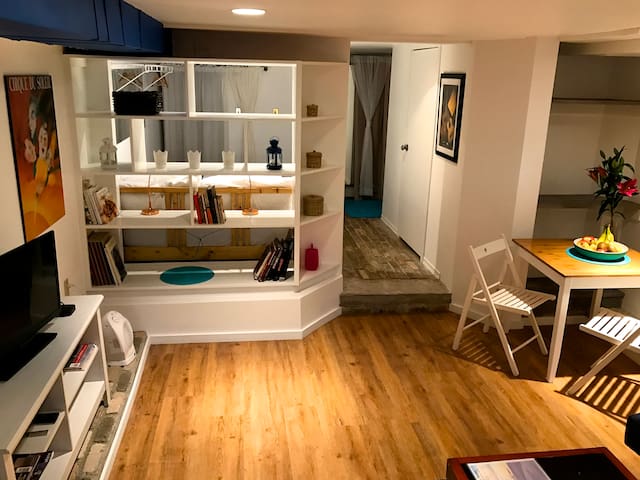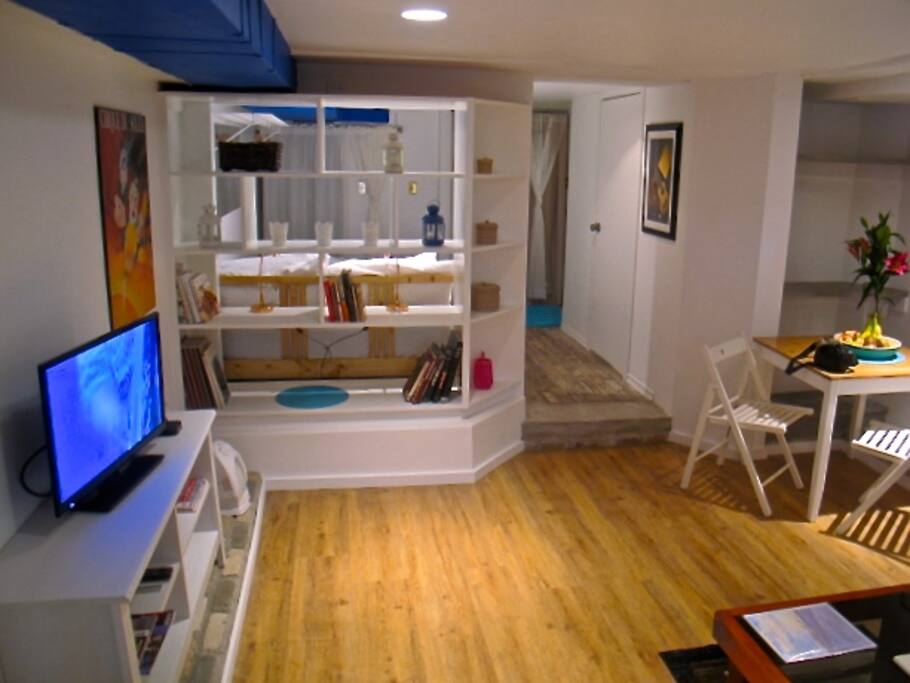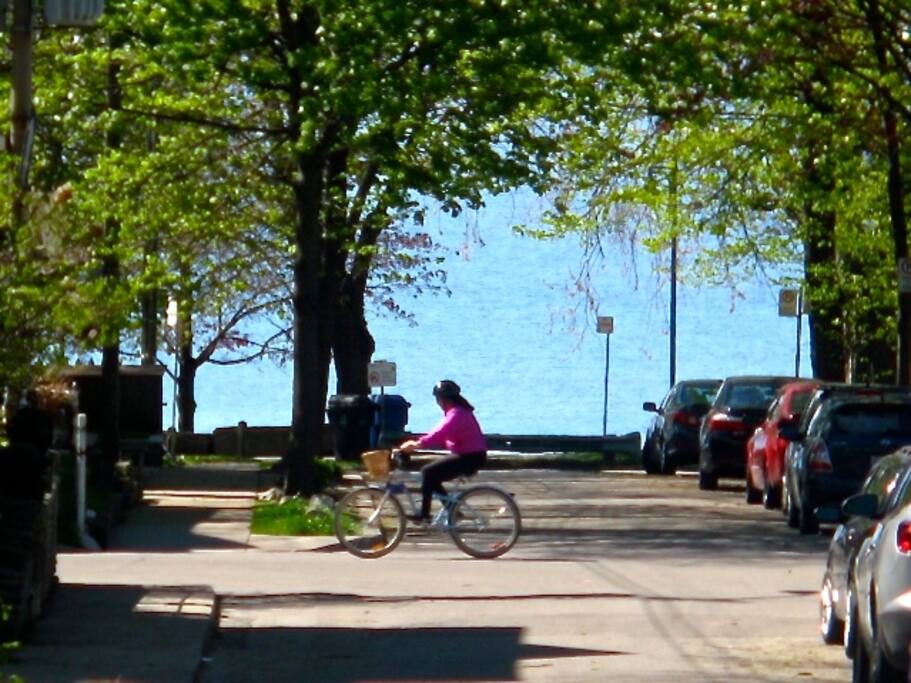 歡迎來到我們私人,開放的概念,舒適的工作室在時尚的海灘附近。幽靜的街道距離湖一分鐘步行路程。從TTC,(公共交通),皇后街購物,餐廳和酒吧步行。
---
---
---
---
We are laid back people and we expect our guests to be respectful and responsible in our home. We have very cool tenants living upstairs and friendly neighbours. Though they are laid back, please respect their environment and comfort as well.
If you're driving please DO NOT park in the parking pad shared by our tenants and our neighbours for any amount of time, it is private property. Please do not go into the back garden for any reason, especially smoking or drinking.
*no parties
*no smoking
*no drugs
*no pets
*no overnight, outside guests who are not a part of the original reservation
*automatic reimbursement up to $500 from the security deposit that breaks any of those rules or the following:
-the loss of keys which result in replacing the locks
-significant cleaning from any large mess such as spilled wine, damage(URL HIDDEN)caused from disallowed smoking, etc.
-parking in the front parking pad.
-smoking, drinking in or using the tenants' back garden for anything
---
---
---
---
Make sure you print out a paper parking permit before you come - we couldn't get the City of Toronto mobile app to work unfortunately. The mattresses are very firm, something to keep in mind if you prefer a softer bed. Apartment was very clean and quiet. Great for sleeping because it is so dark.
There are 2 very bright motion flood lights along the pathway, 2 smaller motion lights also along the same path, another 2 small flood lights at the entrance and patio lights on a timer also at the entrance. We actually couldn't make it any brighter without it being daylight. The parking permit download is clearly outlined in our listing, and very easy to do. It takes less than a minute online, plus it was discussed in detail in our messages, including the fact that you needed to print it out once you downloaded it. Firm mattresses are preferred by most, it would be hard to ask each guest for their preference of mattress firmness and comply with everyone's individual need. I guess we should apologize for this in advance, we'll most likely stay with these firm new mattresses that we have in the apartment now.
---
The true selling point here is the location. The beaches are beautiful, so is the neighbourhood, and the queen st. strip has anything you need. The place itself is what you'd expect from (EMAIL HIDDEN)fortable bed, kitchen and fridge, a sofa & tv (with netflix), and even a small table for two outside to have your breakfast. Clean, although maybe a touch dusty in the nooks. Low ceilings and some foot-traffic noise from upstairs should be expected -- it's a basement. Overall a good stay for myself
---
"Twenty years from now you will be more disappointed by the things you didn't do than by the ones you did do. So throw off the bowlines, sail away from the safe harbor. Catch the trade winds in your sails. Explore. Dream. Discover." – Mark Twain

Hey, I'm Carlos. I love traveling! I started traveling on my own when I was 15. I hitch-hiked from Toronto to Montréal with $5.00 in my pocket for a week. It was a project created by a buddy and myself. We each returned with 75 cents.

I've slept on University grounds, on strangers' floors and in youth hostels. I've also stayed in villas with private swimming pools in Saint Bart's and the Amalfi Coast.

There's nothing better than seeing the world and meeting people from different cultures than your own. I've always appreciated that our best memories of a place are linked to the people we've met there.

I'm a self employed musician and a film and television composer. Through that work I've been fortunate enough to combine two of my favourite passions; music and travel.

"Our battered suitcases were piled on the sidewalk again; we had longer ways to go. But no matter, the road is life." – Jack Kerouac

My wife and I have traveled together to Hawaii, Mexico, Costa Rica, France, San Francisco, LA, New York, New Orleans, Québec City. She has lived in Barcelona and we both speak English, Spanish and French.

"Travel is fatal to prejudice, bigotry, and narrow-mindedness." – Mark Twain


語言:
Español、Français