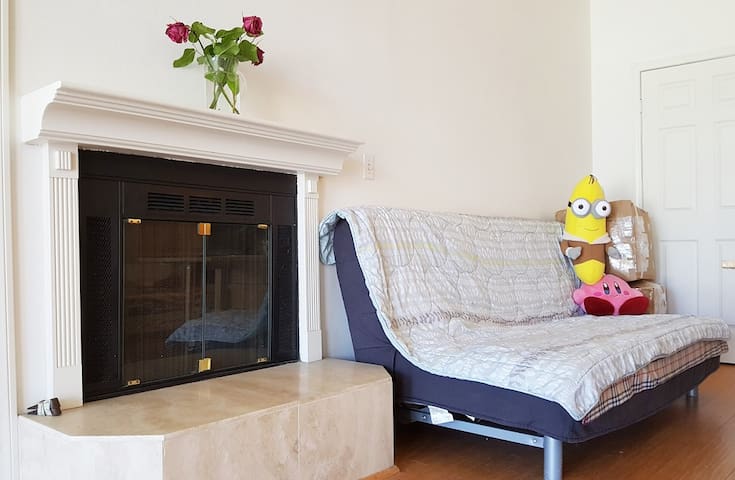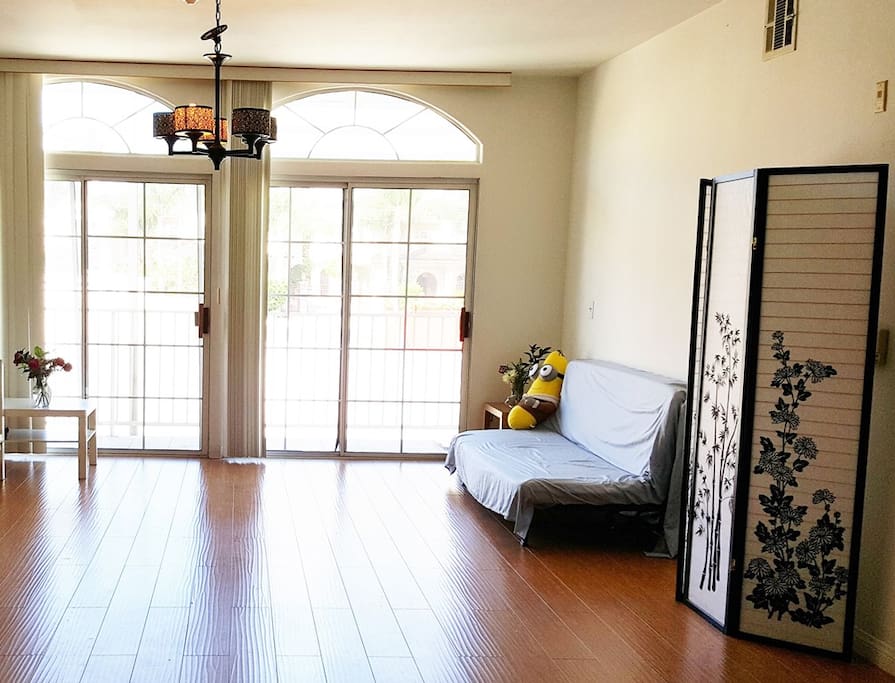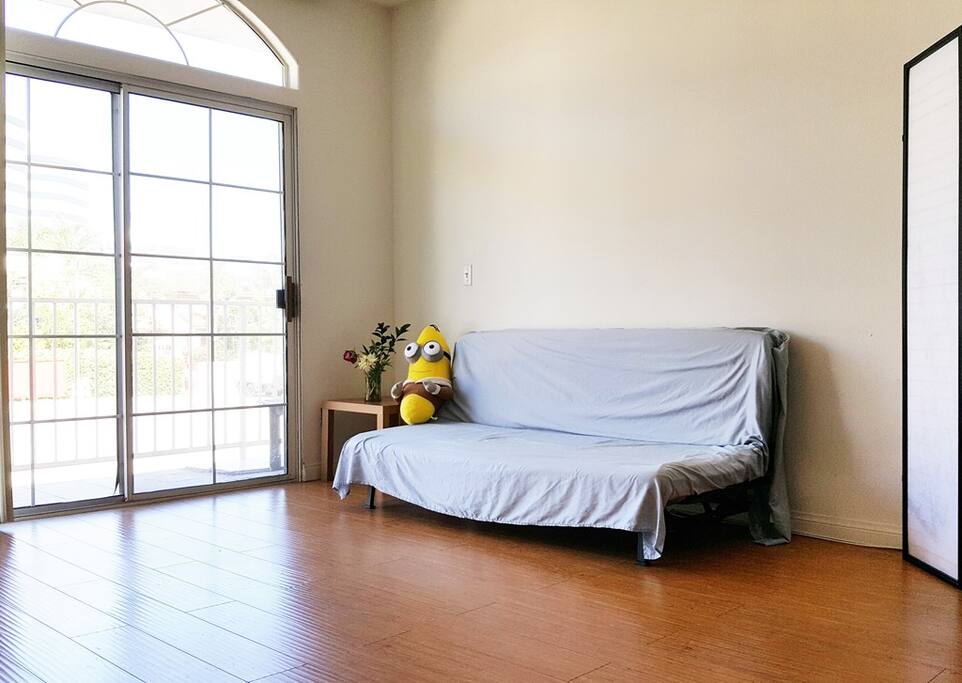 這是一座3B2.5B公寓。有人住在主人房間,第二間私人房間和第三間私人房間。這是共用浴室。客廳裡有三個沙發,人們也可能住在那裡。它是共享的客廳我只提供Wifi,因為價格是最便宜的聖莫尼卡。你需要帶自己的毛巾。當然,我會提供毯子。在您預訂之前,您應該閱讀規則。我有太多事情要做,我不想浪費太多的時間
This is a 3B2.5B apartment. There are people living in the master room, the second private room, and the third private room. This is the Shared bathroom. Three couches in the Living Room, and people may be living there too. It's shared living room I only provide Wifi since the price is cheapest in the Santa Monica. You need bring your own towels. Of course, I will provide the blanket. Before you book, you should read the rules. I have too many things to do, I don't want to waste too much time on
不適合兒童(0-12歲)或無法為兒童提供安全的住宿環境
=>Please note: Please let me know when you will check in 4 hours in advance.
=>Please also note: The phone number I listed you can only send message. You can't call me because I often stay at the library, driving, and in the class. I responded the message less than 5 seconds. So, don't worry about it. I will give you the direction how you get in. If I can't give you the direction, I will give you my friend's number. Anyway, someone will help you.
=>We appreciate guests who are clean and respectful.
=>Please don't have any parties at the apartment.
=>There are plenty of places to party outside and you can come back to relax. =>No smoking, no drugs, no pets and no guests
=> Please do NOT use towels to wipe make-up.
=>They are impossible to wash/bleach...
=> Also please take off your shoes (it keeps the place clean and it's just more comfortable to let your feet breathe)
=> Please keep food outside of the room
=>This is a 3B2.5B apartment. There are people living in the master room, the second private room, and the third private room. This is the Shared bathroom. Three couches in the Living Room, and people may be living there too. It's shared living room I only provide Wifi since the price is cheapest in the Santa Monica. You need bring your own towels. Of course, I will provide the blanket. Before you book, you should read the rules. I have too many things to do, I don't want to waste too much time on. If you are a super picky about the environment, please don't book it.
=> It's shared bathroom too.
Slept and ate breakfast there. Jen is super friendly and helpful. Other people living there kinda noisy but comes with the territory. Everything is close and easy walk to my destinations. Because I fly Jen was able to accommodate my late check in! Communication is fast and easy! I'm going to come back to her as much as I can! I brought my own stuff but Jen had stuff to offer.
---
One of the value for money places. Even better if you have a car as it might get deserted and uncanny at night. There is a hall with shared kitchen and bathroom and had there beds on it. The host offered me a bigger room for extra 10$ you might take it but I was fine with the hall. You get what was promised.
---