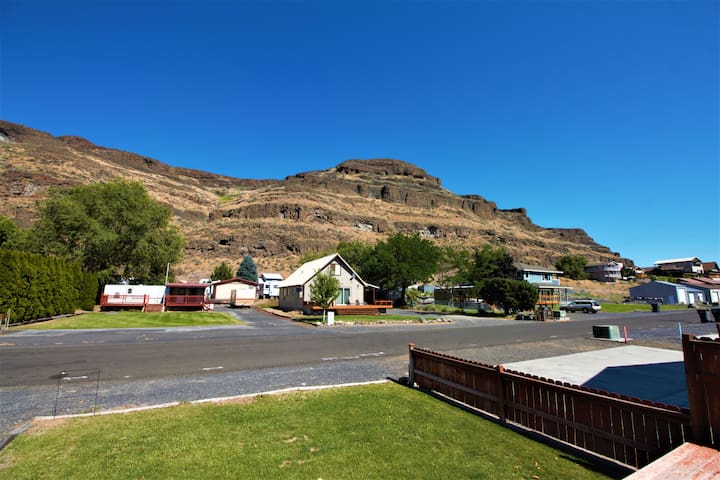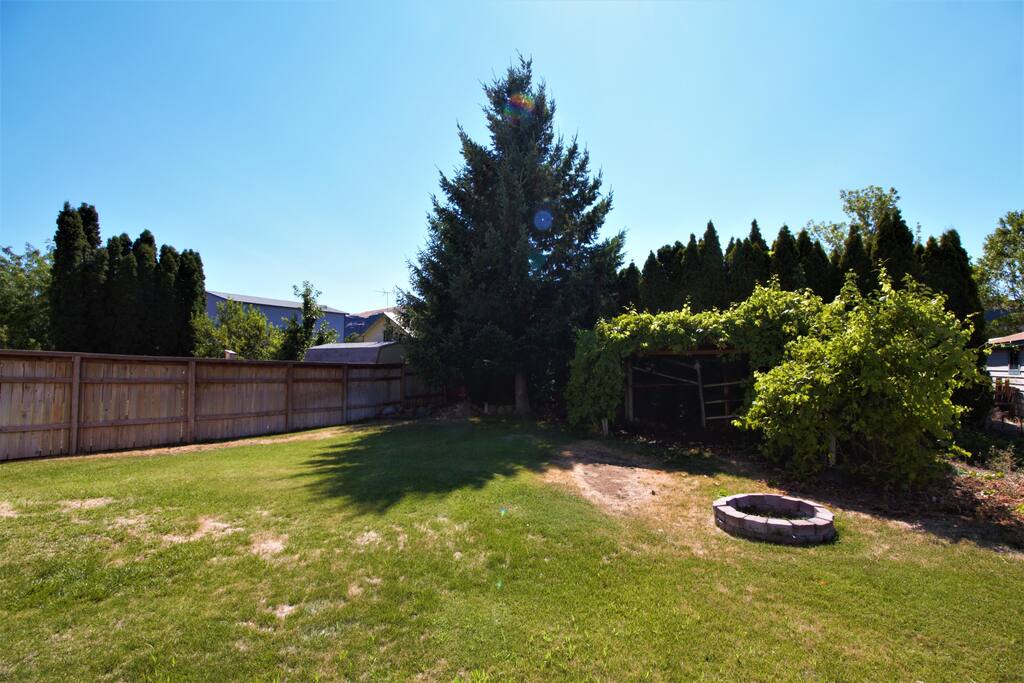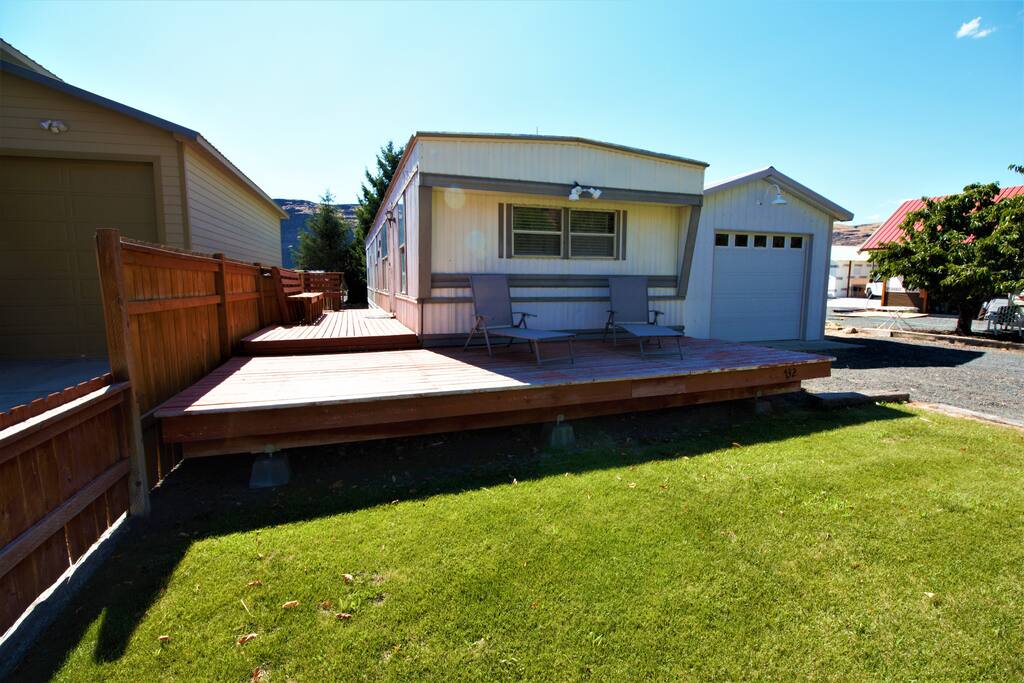 讓太陽光線過濾穿過Burke後院的令人驚嘆的葡萄喬木下的綠葉。 這個沒有意義的家不會讓你在桑蘭和河流上有很大的價值。你從來沒有看到像你這樣的星星,銀河系看起來像一片雲彩,橫跨天空。後院火爐周圍的煙火肯定是年輕人和年老人的打擊。前甲板總是浸透在陽光下,擁有玄武岩峽谷牆壁美景。
Let the suns rays filter through the green leaves under the amazing grape arbor in the backyard of the Burke.
This no non-sense home gets you in Sunland and on the river at a great value. You've never seen stars like you will here, the Milky Way looks like a cloud that stretches across the sky. Smores around the firepit in the backyard are sure to be a hit with young and old. The front deck is always drenched in sun and boasts an amazing view the basalt canyon walls.
房源
這個家是Peterson和Little Prairie RV網站的隔壁,把他們全部租給了一個大群體。
This home is next door to the Peterson and Little Prairie RV site, rent them all for a large group.
$65 non-refundable Accidental Damage Waiver is included in cleaning fee. This fee covers you up to $1500 in accidental damage. See complete booking details for more information.
這個房源還沒有任何評價。如果您入住此房源,您的評價將會出現在這裡喔。
A little about me: My name is Mark Pedeferri, owner of Rent the Gorge. Managing vacation properties is an intimate relationship, as a homeowner you bestow the trust on us to watch over and take care of your home as if it is ours. The best part of this business is getting to know owners on a personal level and the resulting friendships. Friendships or not I feel it's important for owners and guests alike to understand who we are as individuals, so here's my story!

I grew up in Redmond Washington about 1/2 hour east of Seattle. After graduating from Central Washington University's Engineering program I worked in the engineering field for a few years. During that time I found my passion in firefighting and paramedicine where I have worked for the last 15 years. Over the last 14 years I have been able to develop my passion for real estate and property management. Between an opportunity I couldn't pass up to purchase a property in Sunland and a chance encounter Rent the Gorge was born. Rent the Gorge combined my love of Sunland and real estate/property management experience.

I have been enjoying Sunland since the mid to late '70's as a young boy when there was only a handful of developed lots and a whole lot of sage brush. I've boated, fished, hunted, hiked, biked, dirt biked, rock climbed, rock hounded generally recreated all over our beautiful Columbia Gorge from Crescent Bar to Mattawa. I thoroughly enjoy the rich history of the area ranging from the amazing geological wonders, Native American history, early settlers, dam construction, farming, Sunland's early history, Amphitheater construction through to present day changes & challenges facing the area. As a teenager my summer job was as a farm hand above Sunland in the greater George area. Currently I own two lots and my direct family members own 9 more lots in Sunland. Lot ownership of close friends easily could put the number well into 20. Sunland is providing enjoyment for a 3rd generation of Pedeferri families who plan on enjoying Sunland for many more years to come. To say I have a personal, financial and emotional connection to Sunland would be a gross understatement. I love this place and very much so consider myself a part of this community and county.

A little about my philosophy: Sunland has changed, grown and develop in many ways over the years. Some growth has been easy some has been challenging. One guarantee in life is that change is inevitable and Sunland is no exception to the rule. Vacation home rentals is one of those changes that we are presently experiencing.

Rent the Gorge was born with the idea of providing responsible, sustainable vacation experiences for both homeowners and guests. We strive to provide a wonderful, respectful vacation experience for guests visiting our homes and communities while maximizing financial returns and eagle eye watchfulness for our owners. Vacation renting can be an amazing asset to the homeowners of Sunland if done properly. It can provide an off-set to increasing costs of ownership, an opportunity for new owners that otherwise would not be able to afford a vacation property

Our hands-on, person-to-person approach simply and effectively eliminates almost all the traditional "absentee renting" problems vacation rentals are known for. Our high customer touch level of service ensures we attend to all of our guests needs and our guests intuitively understand we are always close by curtailing their behavior.