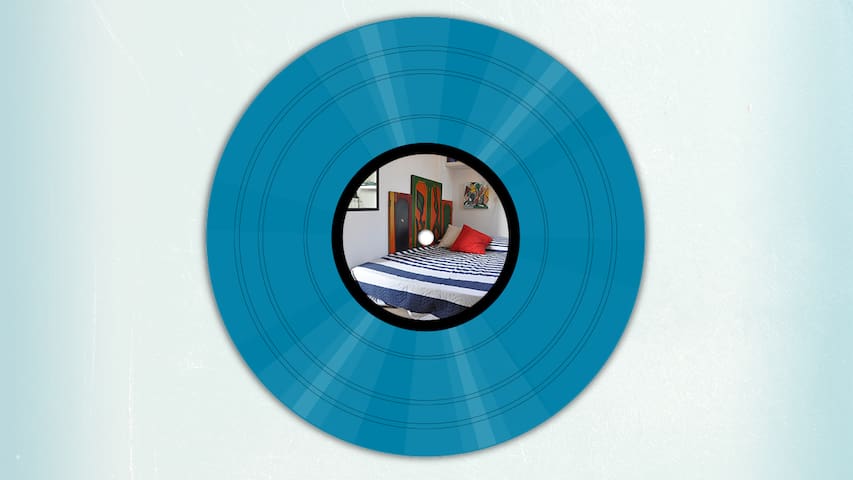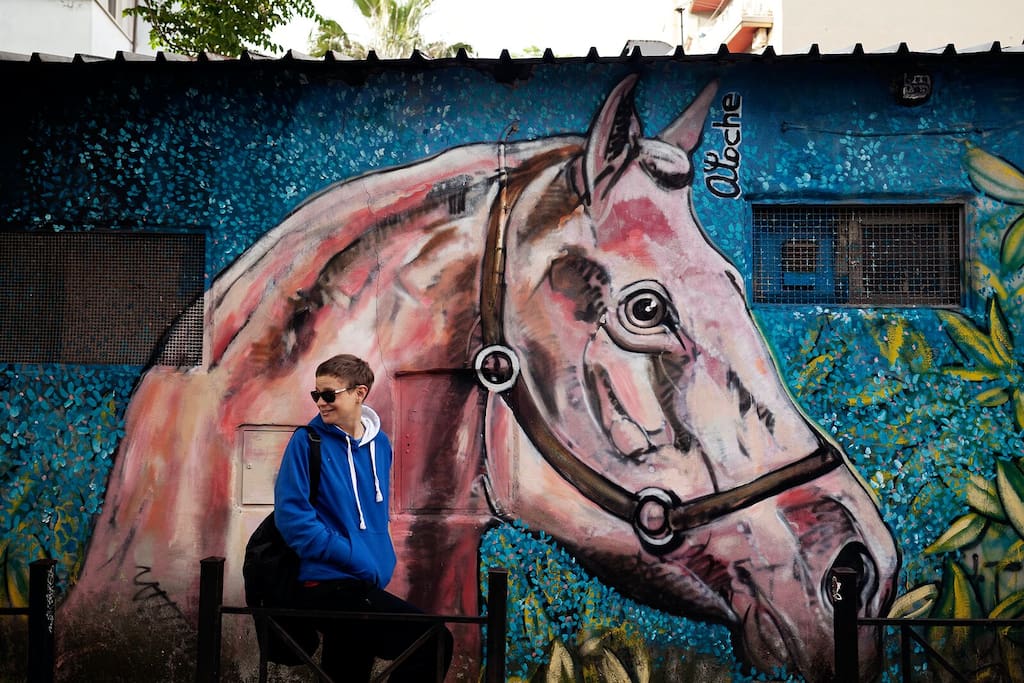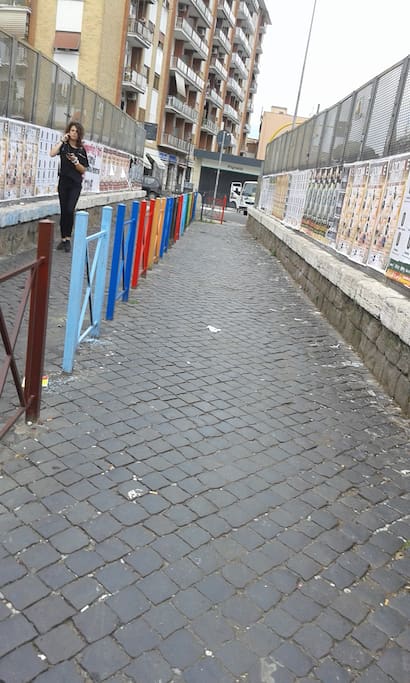 noHiPSTER:是一個致力於傾聽和審查全新專輯的網站 也是一個歡迎許多音樂家在歷史上並允許他們玩的房子。 位於羅馬最後的革命區。現在開給你了
noHiPSTER: is a website dedicated to listening and reviewing brand new albums
is also a house that has welcomed many musicians in its history and has allowed them to play.
Placed in the last revolutionist district of Rome. Now opened to you.
房源
歡迎來到noHiPSTER的旅館 Ceruleo室[Sky Blue] 您可以在羅馬度過您的日子的三個房間之一,吸收精神和只有藝術家區域可以給予的獨特氣氛。 經過多年激烈的活動,作為noHiPSTER網站的總部,致力於講故事和傾聽全新專輯,該旅館持有並向客人傳達了所有想法,經驗和藝術表現的精神和遺產。藝術家,我們無休止的頭腦風暴,引起事件和聽到的心靈的音樂。 如果旅行是一種溝通方式,會議是這個家的關鍵。 其平面圖及其尺寸可以決定您想要以安全方式帶來的體驗類型: 空間允許所有的隱私,儘管您可以選擇享受旅館的其他客人的愉快的公司。 這個旅館的每一個牆壁,家具,陶器都講故事,你只需要聽。 NOI(我們)Hipster或NO Hipster 你怎麼看的? "Cerulean是一個神奇的顏色,包圍,激烈但細膩。 在入口處放棄了所有想法,享受Pigneto天空的魅力和款待。"
Welcome to noHiPSTER's Hostel
the Ceruleo Room [Sky Blue]
One of the three rooms where you can spend your days in Rome, absorbed in the spirit and the unique atmosphere that only the artist district can give.
After years of intense activity as Headquartier of noHiPSTER's website, dedicated to storytelling and listening of brand new albums, the hostel holds and gives back to its guests the spirit and heritage of all the ideas, experiences and artistic expressions accumulated with the comings and goings of artists, our endless brainstorming, introductions of events and music heard with heart.
If travel is a form of communication, meeting is the key of this home.
Its floor plan and its dimensions allow to decide the type of experience that you want to bring in a peacefull way:
Spaces allow all the privacy needed, although you may choose to enjoy the pleasant company of other guests of the hostel.
Every wall, furniture, crockery, on this hostel tells a Story, you just have to listen.
NOI (we) Hipster or NO Hipster
How do you read it?
"The Cerulean is a magical color, enveloping, intense but delicate.
Abandoned all thought at the entrance to enjoy the charm and hospitality of the Pigneto's sky."

房客使用權限
每位客人都可以使用帶一張雙人床的房間,共用浴室,廚房和餐廳。 我們將提供您需要的一切: 乾淨的床單/毛巾/乾衣機/設備齊全的廚房/餐廳/共用浴室/陽台/互聯網無線網絡 noHiPSTER的早餐 免費自行車享受鄰里和城市(我們向您保證,肯定是最好的方式,根據我們,在羅馬玩樂)。 音樂隨意 所有關於羅馬的提示
Each guest will have access to a Room with a double bed, shared bathroom, kitchen and dining room available.
We will provide everything you need:
Clean sheets / Towels / Dryer / Equipped kitchen / Dining room / Shared Bathroom / Balcony / Internet Wi-Fi
noHiPSTER's Breakfast
Free Bike to enjoy the neighborhood and the city (we assure you that's for sure is the best way, according to us, to have fun in Rome).
Music at will
All the hints about Rome
其他注意事項
We love and welcome pets (or wild animals) of course
How guests should behave?
With common sense
1. noHiPSTER: is a website dedicated to listening and reviewing brand new albums. 2. noHiPSTER aims exclusively to keep music alive and spread it all around, as much as possible, ever! 3. noHiPSTER hopes to import in a country like Italy, where national and international di…
語言:
English、Italiano