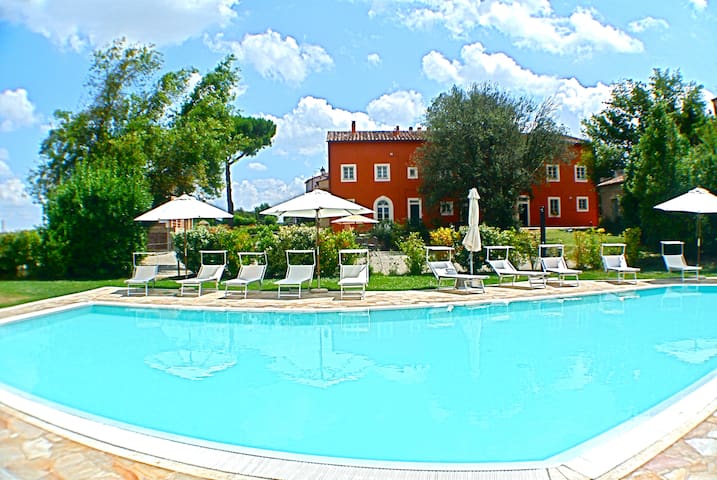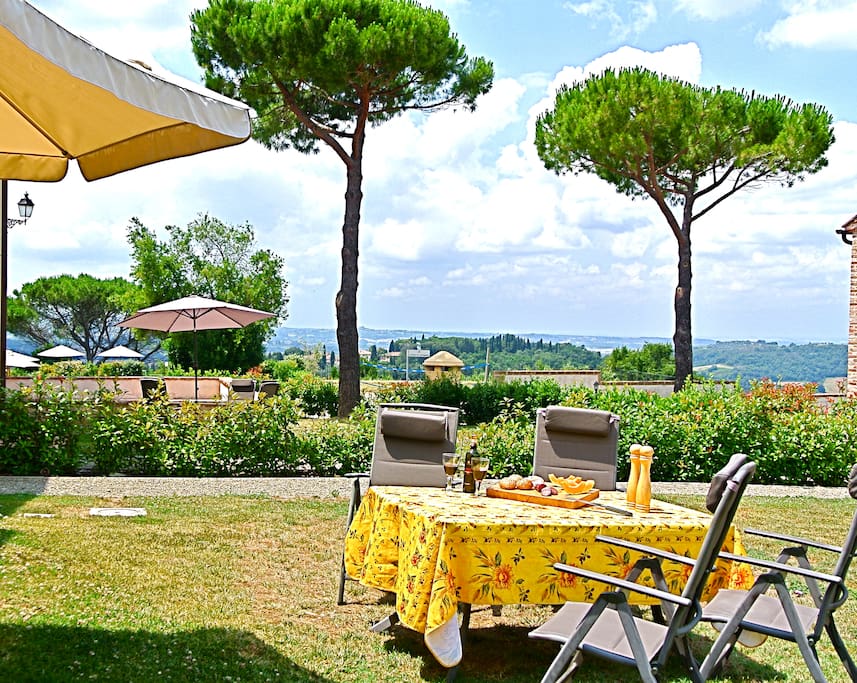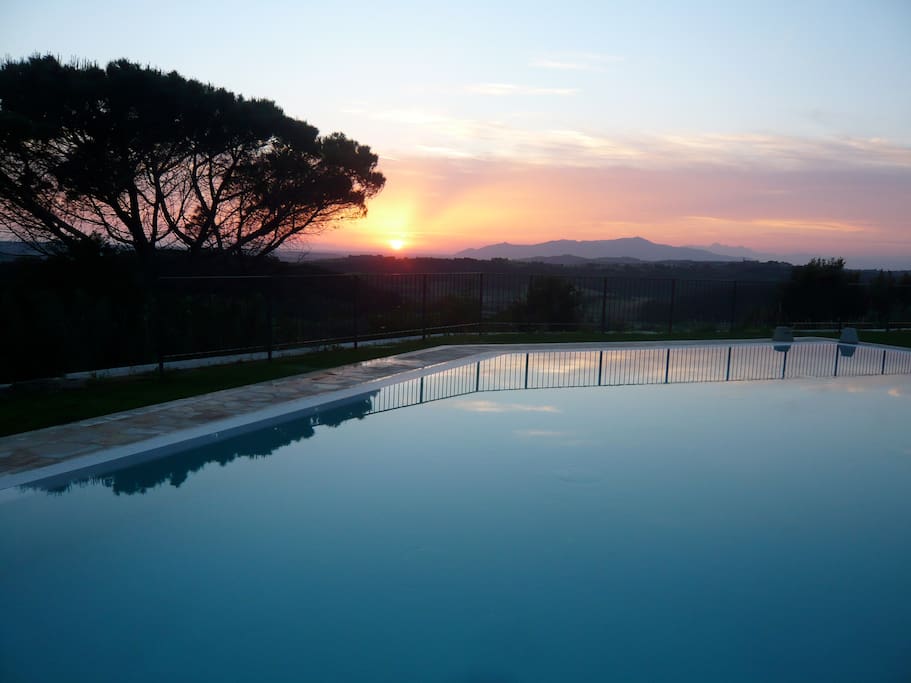 Set in the heart of the Tuscan countryside, Libbiano is an ideal base for exploring Pisa, Florence and Volterra. When not exploring you can relax by our pool and enjoy the views.
Our fully furnished apartments are ideal for families or couples.
房源
This 17th century hilltop villa is surrounded by a game reserve on one side and olive groves on the other. The winding road leading up to the apartment is lined on both sides by an imposing avenue of cypress trees creating a typical Tuscan setting.
The apartment is halfway between Pisa, Florence and Volterra making it is ideally placed for exploring what Tuscany has to offer. But with stunning views over the surrounding countryside, a swimming pool, BBQ and volleyball court there are plenty of reasons to stay nearby too!
房客使用權限
The Borgo is centred around the 'Aia', an area where the people who used to work the estate would eat together. Centuries later, the Aia is now the communal area for the six newly converted apartments which share the use of the swimming pool, volleyball court, BBQs and picnic benches for 'al fresco' dining.
The apartment itself is fully furnished in a contemporary Italian style. There is a fully equipped kitchen, dinning area and a lounge complete with TV and DVD player. If you haven't brought any of your own, don't worry, there are plenty of DVDs to borrow should you want a night in.
與房客互動
On arrival at the apartment you will be greeted by Carl and Naomi, our English managers, who will show you around Libbiano and help get you settled in. As they live on-site, they are always close by should you require any assistance, giving you peace of mind during your stay. Make the most of their extensive knowledge of the local area when planning your day-trips!
We had a fantastic holiday here! The apartment was exactly as we expected, very comfortable and with a good bathroom, kitchen and bed. The host Benedetta was so friendly and did everything to make our stay onforgettable. The views from the house and pool are absolutely amazing. Hopefully we'll be able to return in the future!
---
We had a most wonderful experience in Libbiano! The apartment was beautiful, the grounds immaculate but what really made this place outstanding was Bernadette!! What a fantastic host, nothing was too much and she was always around when needed but never intrusive. The apartment was very clean and he food we ordered through Bernadette was very tasty. We were lucky that it was only us and one other family when we arrived as I can imagine it might get a little busy at times around the pool. Nonetheless the grounds are very beautiful furnished with seats and umbrellas' and there is also a communal bbq available. We didn't have WIFI available in our apartment which was a bit of a downside. We were lucky with a garden but it didn't have much of a view due to the hedges. Both view and hedges and wifi were available at the communal areas. When we were staying the apartment next to us was empty which mend we had a lot of privacy but I could imagine if the apartment upstairs and next door would be occupied that it might feel very crowded as the garden is basically shared. Libbiano itself is a pretty little hamlet and there are nice walks from there. Peccioli the closest village is a nice little hilltop village with some shops and restaurants. In summary beautiful modern apartments, clean, comfortable and well equipped. Beautiful views from the grounds and pools and the most amazing host/ housekeeper. 12 out of 10 for Bernadette!
Thank you Bergje for all your inputs, we happy to let you know that we taken every point serious and we already cut all the hedges so all our future guest are able to enjoy the stunning view we have to offer. We also are looking into a better wifi option ,unfourtnately Libbiano has not yet got broadband but we been informed that this should change in the near future. We then will be able to provide a much better internet coverage. For now we are able to offer Wifi inside most of the apartments but for sure in the communal BBQ and pool area.
---
Steven and Sheila Wastell have lived in Italy but now spend most of their time back in the UK having completed a number of restoration projects in Tuscany. The apartments are well looked after by an Italian couple who live on site and will ensure that you are greeted on your arri…
語言:
Deutsch、English、Français、Italiano