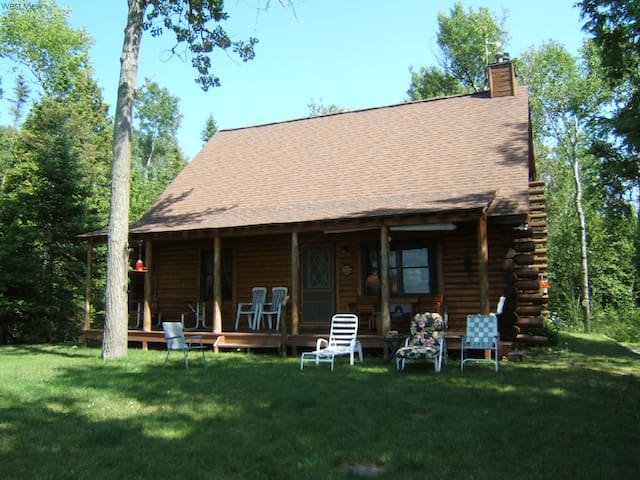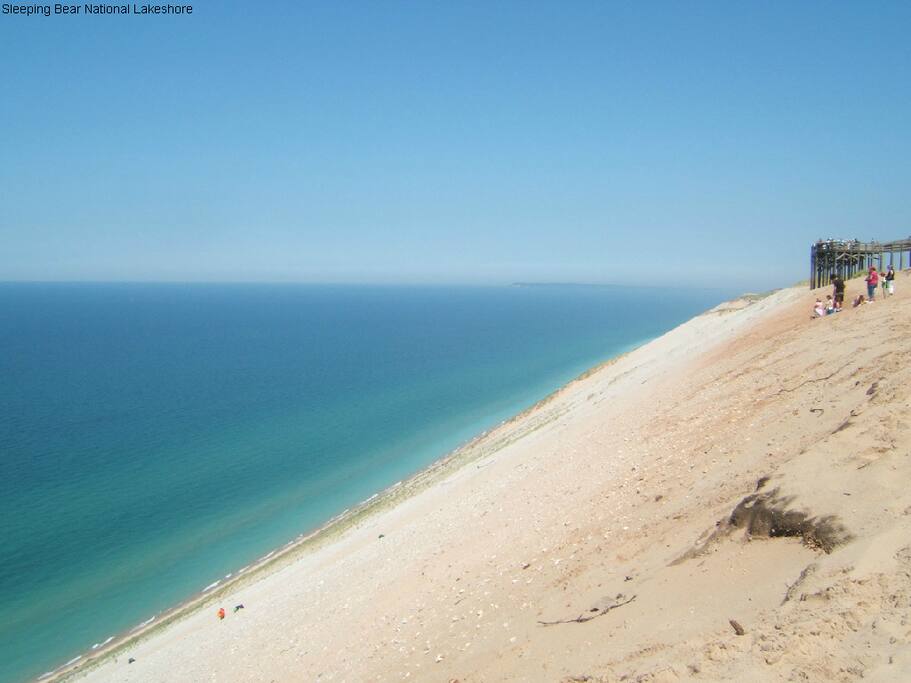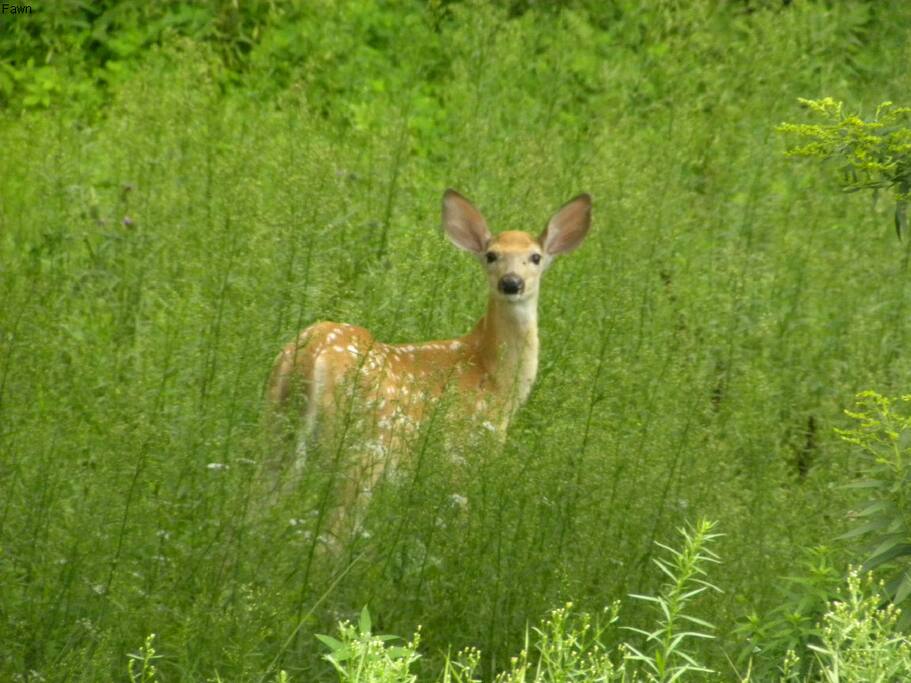 Bruen's Cabin on the Lake
A modern log home on Lake Michigan, beautifully furnished and fully equipped. Sleeps 10 + Spectacular sunsets over the Lake, Sleeping Bear Dunes National Lake Shore a 45 minute drive. Excellent restaurants nearby; hiking, cycling; beach walking.
---
---
No smoking inside the house, please.
Pets are not allowed
---
We arrived at Bruen's cabin at night and were delighted the next morning when we awoke to the breathtaking view from the porch of the cabin. We were grateful for the peace and quiet and the privacy of the cabin. The Bruen's were responsive and welcoming prior to our arrival and during our stay. The cabin is outfitted with everything you need to prepare meals at home. Every night we looked forward to enjoying the sunset from the yard and the nighttime sky was nothing short of spectacular! If you are looking to relax and unwind in one of the most beautiful parts of our country, then the Bruen's family's cabin is the perfect place for you!
---
We just finished an amazing week at Bruen's Cabin On The Lake. It was in incredibly beautiful location and allowed us to do all of the site seeing and wine and food tasting in the region. The cabin itself was incredibly clean and well organized. I was just so very impressed with the location and the quality of the home we were able to stay at. Many thanks to the owners and care takers!
---
This place was a pleasant surprise! The house was rustic, immaculate and roomy. Breathtaking view of Lake Michigan. Cannot verbalize the sunsets and starry nights. We walked right, down the road to dunes and the beach...we walked left to find lelanau state park and lighthouse. The town of Northport is so cool....we appreciated the house set up when we arrived. Fresh towels, beds made up. Every bit of a kitchen with dishes, glasses, pots (URL HIDDEN) point is, u don't have to pack your house to spend a week there. We love this area...our experience was icing on the cake. We even got a call from the owner within 24 hours of our arrival to be sure we were set up, found everything we needed, and if we had any questions to help make our stay even better. Thank you Irene and Patrick! We felt the love in this house you chose to share.
---
Went on a trip up to Bruen's Cabin this past weekend, and it could not have been better. The cabin is very nice, clean and welcoming, with more than enough room for myself and my six friends. The property is beautiful, perfect for playing some yard games, grilling, and then having a fire on the beach. All-in-all, a completely stress-free weekend thanks to the simple and clear instructions by the Bruen family. Had a really wonderful time.
---