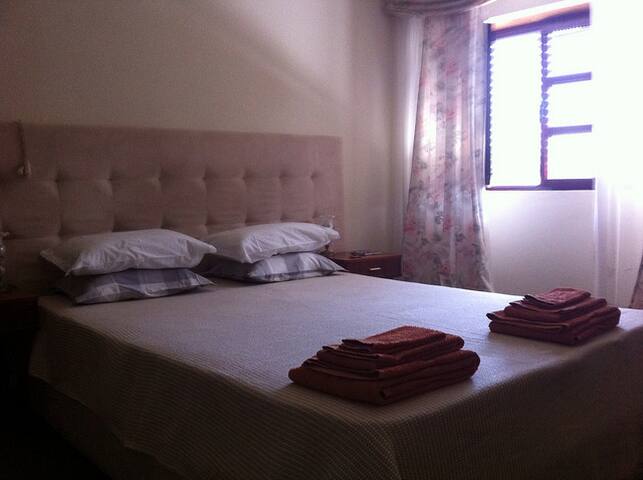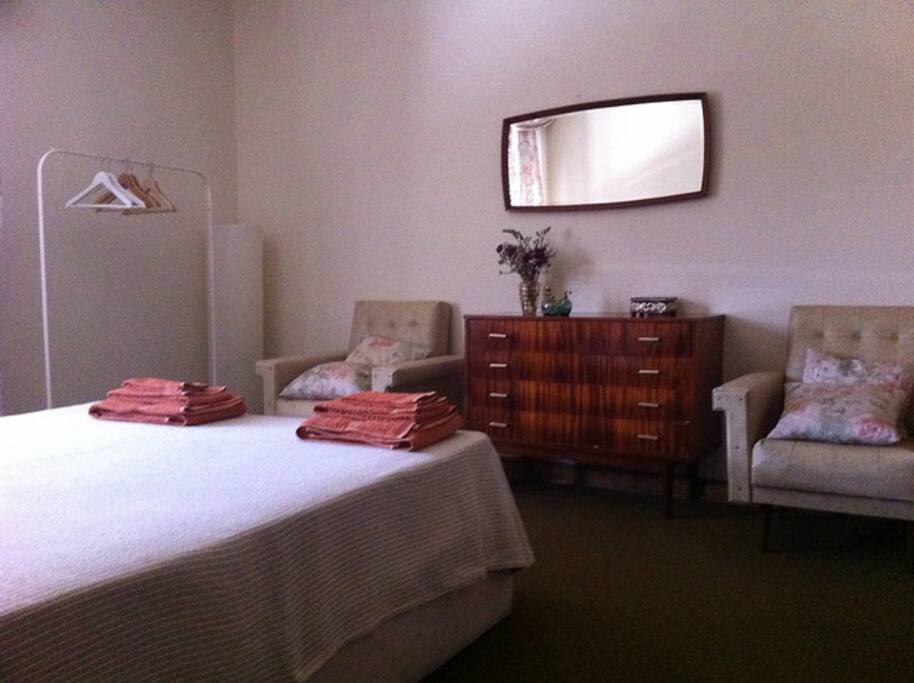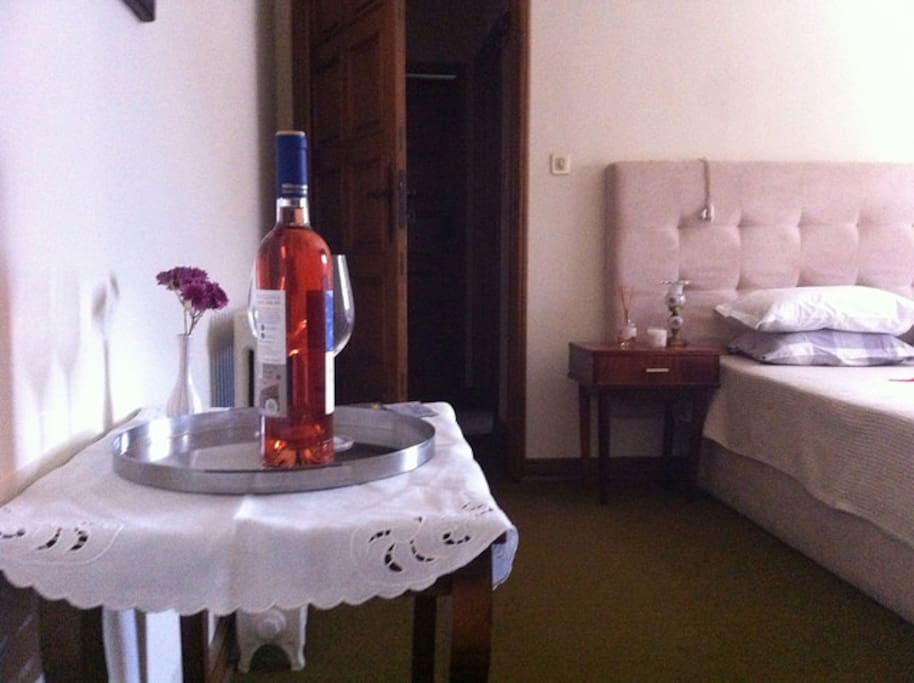 You can find the other two rooms searching in this site "Vilarinho dos Freires".They have the same name (Casa Calços do Tanha B&B - Douro)
房源
You can find the other two rooms searching in this site "Vilarinho dos Freires".They have the same name (Casa Calços do Tanha B&B - Douro)
---
My wife and I adored our stay here. Susana is a warm, generous, and lively host, who greeted us with a glass or two of excellent wine, as though welcoming old friends. She made us feel completely at home, and gave great recommendations for places to visit and other activities in the central Douro region (don't pass up the train ride to Pocinho). The house and property are gorgeous, including the family's old winery and an historic chapel that was part of the original convent that gave the village its name. The location is perfect for visiting various quintas and wineries in the area. Plus of course Susana's family's wines are superb and inexpensive. Though the village has no restaurants, Régua is a short drive away, and is not nearly as staid and dull as our guidebook alleged. Our three days there were far too short. We will definitely return for a longer visit. Highly recommended for those who are genuinely interested in wine, local tradition, and beautiful places.
---
Susana was a welcoming host, generous with her time, suggestions and advice, giving us great recommendations for restaurants and quintas to visit in the area. The best being the fabulous drive through the Duoro Valley to lunch at Quinta Nova - Sensational! Susana is a wine producer like her Parents & grandparents, the airbnb is her grandparents family old home and Quinta, full of history! Susana welcomed us with a beautiful bottle of wine from her vineyard, the bed was comfortable and we were given a delicious breakfast spread with local homemade produce! The location may be a little remote for some, however for us it was great, we had a car and felt we were in the middle of the beautiful Duoro Valley and it's terraces, very peaceful. We were given excellent recommendations for restaurants in the village of Pesa Da Ragua ten minutes away, we had a great stay and Susana was a lovely host!
---
A Perfect stay in Susana's house. She is a really nice host and we learn a lot about the region thanks to her. She recommended us good places. The propoerty is incredible with really nice surroundings. We had the really good surprise to have a glass of her wine offered at our arrival and a nice organic breakfast included! We warmly recommend!!!
---
Susana was a very friendly and available host, by receiving us with some good wine of her own production, by telling us the story of the house and giving us lots of good tips about the region (what to visit, where to eat..). I traveled with my boyfriend and other couple. We stayed in communicating rooms, with a shared bathroom, but with privacy. The atmosphere of the house made us feel very welcome. And the homemade breakfast was a delight. The location of the house is also very nice for who wants to travel in that region.
---