Tretoppen er et lite hus oppi trærne midt i skogen. En overnatting gir en fantastisk og annerledes opplevelse, langt fra bylivets mas. Rett utenfor er det et rikt fugle- og dyreliv, gode turmuligheter og kort vei til fiskevann. Stedet har hverken innlagt vann eller strøm, men 12V solcellepanel og utedo. Tretoppen passer bra for par, venner, folk som reiser alene, små familier (foreldre må ha gode nerver) og pelskledde venner (kjæledyr). Det er mulig å slå opp telt i nærheten om dere er flere.
Stedet er plassert oppi trærne på en liten høyde i Heskjadalen, så dersom du har høydeskrekk er dette ikke stedet for deg. Det er bygget med selvhogget tømmer og restmaterialer, og vinduer og peis er gjenbruk. Det er ikke vei til Tretoppen, så alt materiale er bært til stedet på skogsstier. Hytta er 11m2, men har en stor terrasse på to av sidene. Her er det sol både om morgenen, og helt frem til klokken 23 på sommeren. Det er et annerledes og avslappende sted som jeg dessverre ikke får benyttet så mye som jeg ønsker, jeg håper derfor at flere kan få oppleve det gjennom Airbnb. Tretoppen har en egen (SENSITIVE CONTENTS HIDDEN)side hvor du får mer informasjon og bilder: (URL HIDDEN) Lokal tv har også vært på besøk: (URL HIDDEN)
Her har du ikke andre naboer enn fugler og dyr. Du sover praktisk talt i naturen.
Vi hadde to netters opphold i tretoppen i midten av oktober. Hytta har alt av fasiliteter for et vellykket opphold. Den er godt isolert så man trenger ikke å bekymre seg for å fryse. Den flotte plattingen med bålpannen gjør at man kan nyte lange kvelder selv på høsten. Vi kommer igjen!
Dag-Petter
2016-10-09T00:00:00Z
Superkoselig vert som tok vel i mot oss og hjalp oss med å finne hytta. Vi gikk den "lange" veien på ca 600 meter- og den har ganske bra stigning. Den korte vegen på ca 300 meter tok vi ned igjen. Tror det var en bra løsning både opp og ned. Hytta var primitiv, men lagt til rette så mye som er mulig når det ikke er strøm og innlagt vann. Margrethe hadde redd opp senger, bært opp både vann og ved, så alt lå til rette for både fyring i vedovn i hytta og fyring i bålpanne utenfor. Vi var der 1. oktober, men var veldig heldige med været. Det var sol og stilt. Utedoen var en eksotisk opplevelse, spesielt for ungene. Vi benyttet oss også av båten og fisket fire ørreter som ble grillet på bålpanna. NB- båten er VELDIG lett å velte med. Vi klarte det helt fint. Mye småfugler rundt hytta. Det gjorde hele oppholdet ekstra koselig. Vi var to voksen og to barn. Det gikk helt fint. Det er høyt å falle ned, så barna bør kanskje ikke være for små (våre er 6 & 9) :-)
Liv
2016-10-03T00:00:00Z
Tross øs pøs regnvær, var besøket i Tretopphytta enestående:) vi var tre kollegaer på en overnatting og storkoste oss. Vi laget mat på bålpannen mellom regnbygene, men måtte spise inne. Koselig og lun plass. Ingenting mangler:) perfekt og luksus med utedo! Margrethe er en fantastisk vert, lurte man på noe svarte hun iløpet av få minutter på sms.
Marianne
2016-08-01T00:00:00Z
Vi hadde en flott natt i trehytten. Verten har med sin trehytte lagt til rette for en spennende og litt utenom det vanlige natt. Vil anbefale denne plassen, og kommer gjerne tilbake
Irene
2016-09-17T00:00:00Z
Kjempehyggelig sted, og supert vertskap! Møttes på Shell på Aksdal, så vi fant veien. Margrethe fulgte oss opp til hytta til fots. Stedet er fredelig og nydelig, og alt vi trengte av fasiliteter var på plass (Jetboil, toalettpapir, ved til bålpanne m.m.). Vi hadde en fantastisk overnatting, med middag på terassen ved bålpannen, og selskap av masse småfugler og et ekorn. Vi kommer garantert tilbake!
Maria
2016-07-19T00:00:00Z
Nok en gang en nydelig tur til Tretoppen. Flott turområde og service uten like! Å se fuglene fly rundt oss og av og til se ekornet var magisk. Anbefales for alle som trenger ett avbrekk i hverdagen. 6/5 stjerner om det hadde vært mulig!
Morten
2016-09-26T00:00:00Z
Kjempeflott hytte midt i naturen. Perfekt sted for et fredelig og avslappende avbrekk. Hytta har alt av fasiliteter som behøves og vertskapet var veldig samarbeidsvillig.
Eivind Bjoralt
2016-08-21T00:00:00Z
Margrethe was very welcoming and helpful, escorting us to the tree house and showing us all the amenities needed for our stay. The accommodation was even better than expected and everything was catered for, even providing some of her tasty home made beer. The tree house is an unusual and amazing place, very tranquil and perfect to get away and relax. Loved everything about our stay but especially the quietness, cooking food on the outside bbq and feeding the wild birds. A great experience overall, we will be back !!!!
Tessa
2016-08-16T00:00:00Z
Aksdal, 羅加蘭(Rogaland), 挪威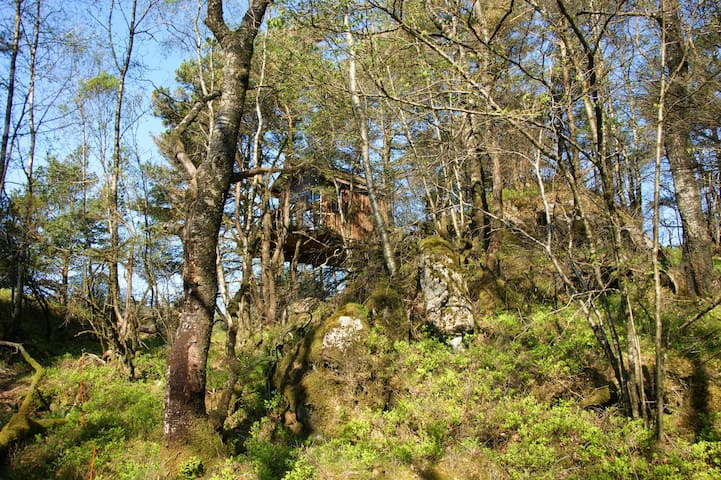 House for rent at oceanside at Førlandsfjorden in Norway. The house has three floors, with the main floor functioning as an open kitchen/livingroom space at a modern and chic style. The house is surrounded by beautiful nature and shoreside.
Je tiens à remercier birgitte pour son accueil et les conseils tout au long du séjour dans cette belle région et cette magnifique maison. Ce logement est pratique pour une famille et les enfants ont adoré. Un cadre exceptionnelle calme est à proximité de plusieurs sites à visiter.
morad
2015-08-09T00:00:00Z
We spend two weeks with our 6-year old daughter. Nothing to add to all the other comments: look at the pictures and what you get is much better than what you see there plus a reliable and nice communication with the host. The spacious living area with the incredible view is absolutely stunning and the house is super clean, perfectly equipped and has design classics mixed in an inspiring interiour design. House is orientated westwards so every sunset is an event by its own. Ah, and there was that boat. Priceless to have the ability to explore all the islands, hidden beaches and fishing spots in the fjord.
Fabian
2016-08-27T00:00:00Z
What a great holiday we had with 8 people in your great, modern and nice house! A super spacious House with lots of sleeping options. A beautiful area and we were allowed to use the motor boat. We have regular dangers in the Fjord. The contact was super in advance. Nothing was too crazy or we could ask you. Very enjoyable how this communication is gone. Edward and Birgitte, huge thanks for the use of your beautiful, modern, attractively furnished apartment! For us a holiday to remember!
Bert
2015-08-19T00:00:00Z
Our family of 4, including 2 kids, stayed here in July 2015. The house is very comfortable and spacious and located in a beautiful place - the pictures don't lie! We liked being close to nature in a quiet, relaxing place which is nevertheless close to shopping areas and to Haugesund. If you travel there with family to participate in the Ironman 70.3 like we did, we can warmly recommend this place. Before our arrival we got a concise, informative phone call and together with the directions and brochures in the house, this made it very easy for us to get settled and start exploring the area. Thank you for a perfect stay in Norway!
Stefan
2015-07-07T00:00:00Z
We rented this beautiful house over the winter holidays. The location turned out great and the surrounding area is simply stunning. The house itself is very spacious and modern. We used the fireplace extensively, which was lovely!
Jurjen
2016-01-09T00:00:00Z
We've stayed at Edward and Birgitte's house as a group of 7 friends and we had the best time thanks to this wonderful accomodation. It's extremely cosy, spacious and light-filled. The view from the deck is breathtaking. The house is well connected to supermarkets and nearby towns but we do recommend hiring a car. Highly recommended for a relaxing holiday with family or friends. Communication with Edward has always been very punctual and reliable and he made us feel welcome at all times. Thank you Edward and Birgitte!
Miriam&Filip
2016-05-05T00:00:00Z
Tusen takk til Birgitte & Edvard - we spent two marvelous weeks in your house. The way you offered us your home gave us an idea how hospitality should be. Respect for your style consciousness - the design furniture in the whole place especially the xxl livingroom was displayed in such a harmonic way. We felt very "hyggelig" (cosy). To stay right at the edge of the fjord not only showed us the varieties of the tides - from the jetty we could start our kajaktours to Förland and down to Tysvaer. Since we were allowed to use the motorboat the "kids" had big fun cruising around. Thanks to your helpful informations and recommendations we explored the countryside around, got to know the german speaking neighbours with the island horses and visited the great cafe at förland (opening times only wednesday & thursday). Our sightseeing trips like the one to the Folgefonna glaciers made us fell in love with norway. Next holiday in this beautiful land is on the agenda.
Rolf
2015-06-24T00:00:00Z
A faboulous house for a unforgettable stay! We spent a week in Edward's & Birgitte's house with our 5 years old daughter. The house is even nicer than on the pictures and we felr like home! Nothing was missing, the house was very clean and taken care. The surroundings ideal for biking (roads with nearly no trafic) or blueberry and mushroom picking in the unspoiled nature around the house. You can reach many sightseeing spots (eg. nice white sandy beaches!) for excursions. Bedding was very confortable for a quiet sleep, kitchen perfectly equipped and many toys around to play for our daughter. All comunication went smooth and easy, we really can recommend this place for a holiday! Thanks Edward & Brigitte for that nice time we had!!
Brigitte
2016-07-20T00:00:00Z
Aksdal, 羅加蘭(Rogaland), 挪威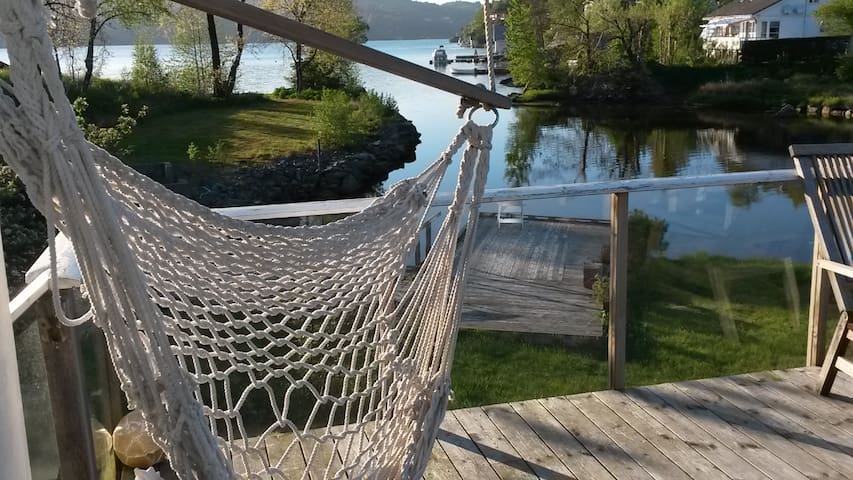 提斯瓦 - Airbnb
:
在

24

位房客的評價中,平均評分為

5

星(滿分為

5

星)
輸入日期以查看總價格,包括其他費用,可能會加收稅費。